Abreakthrough electric propulsion system that uses a new hydrogen fuel cell and lead-cobalt battery design developed by Apollo Energy Systems.
POMPANO BEACH, Florida (August 31, 2004) - Advanced automotive technology pioneer ZAP (OTC BB:ZAPZ) announced today a breakthrough electric propulsion system that uses a new hydrogen fuel cell and lead-cobalt battery design developed by Apollo Energy Systems.

ZAP announced that it would develop a prototype fuel cell car with Apollo Energy Systems using the Smart city coupe imported from Europe.
ZAP and Apollo Energy Systems of Pompano Beach, Florida intend to develop a new breed of automobile that would be manufactured and marketed by ZAP using new technology from Apollo Energy Systems. According to ZAP CEO Steve Schneider, the first step would be to develop a prototype fuel cell car using the Smart city coupe, a direct-import car from Europe that ZAP has upgraded to U.S. Department of Transportation standards, covered in the September 2004 issue of Motor Trend. ZAP and Apollo intend to use the fuel cell powered Smart car in a coast-to-coast demonstration program.
Apollo has developed and patented an Alkaline Fuel Cell, an improved version of the early Alkaline Fuel Cells used by NASA in the Apollo Moon Mission. Apollo calls its Alkaline Fuel Cell the "Rolls Royce" of fuel cells, with a higher voltage, higher efficiency, and greater reliability than other types of fuel cells. Alkaline fuel cells have been the fuel cell of choice for space programs in the U.S., Europe and Russia.
Apollo has also patented a Tri-Polar Lead-Cobalt battery to be used with the Apollo Fuel Cell. The battery is made with Lead-Foam electrodes making it lighter than ordinary lead-acid batteries with a higher voltage as well as greater energy and power density. Three patents are pending on the new battery, which Apollo says would replace such advanced battery technologies as nickel-metal-hydride and lithium-ion in many applications for approximately 20 percent of the cost.
Apollo's new propulsion system was co-developed by two of the industry's most accomplished scientists, CEO Robert R. Aronsson and Apollo Director Dr. Karl Kordesch. Aronsson, who has been involved in battery research since 1947, developed batteries used in the only two cross country (3,400-mile) electric car races ever held in the U.S. in 1968 and 1970. The races between the California Institute of Technology and the Massachusetts Institute of Technology were won by vehicles equipped with Aronsson's Lead Cobalt batteries. Dr. Kordesch is one of the world's foremost experts in fuel cell technology. Among his many accomplishments, Dr. Kordesch built an Alkaline Fuel Cell in 1967 for the first fuel-cell powered "Electrovan" produced by General Motors and one for his own car in 1970, an Austin A-40, which he drove for over three years. He also invented the alkaline flashlight battery which we all use in our flashlights today.
ZAP intends to develop fuel cell cars powered by an advanced energy system invented by scientists Dr. Karl Kordesch and Robert Aronsson of Apollo Energy Systems.
Schneider and Aronsson outlined their vision of demonstrating the new Apollo Fuel Cell and Lead Cobalt Battery in ZAP automobiles in what they say would be the world's first coast-to-coast "Hydrogen Expressway" from Florida to California. Hydrogen required for the fuel cells will come from liquid ammonia (NH3), which would be stored in large tanks at gas stations along the way. Electric vehicles would "fill up" with liquid ammonia, which then feeds into a patented Ammonia Cracker on board the vehicle, similar to catalytic converters in modern automobiles. The Ammonia Cracker would convert the ammonia to hydrogen for the fuel cells.
In April 2004, California Gov. Arnold Schwarzenegger set a goal of having a network of fueling stations throughout the state to power hydrogen cars by 2010. However, according to Aronsson, Apollo's patented Alkaline Hydrogen Fuel Cell is ready for production now. Because it is fueled by hydrogen from readily available ammonia, he envisions that a California-style "Hydrogen Electric Vehicle Expressway" could be implemented in less than a year.
"The immediate use of ammonia can jump-start the country into a true hydrogen economy," said Aronsson. "Ammonia is the second most common chemical produced in the world and can be made from natural gas or renewable energy. It is shipped by truck, rail, pipeline, ship and barge and is commonly used as fertilizer or in household refrigerators and can be competitive in price to gasoline. Ammonia fueling stations could be set up at very little cost, as the infrastructure already exists throughout the country. Ammonia distributors could begin making weekly deliveries of ammonia to gas stations in the 100 largest metropolitan areas of the U.S., serving 70 percent of the population. Former plans, proposed by others, of equipping gas stations with mini-factories for producing hydrogen by electrolysis at a cost of $1 million per gas station, could be replaced by this new, low-cost system. The new fueling system would make it possible for thousands of ZAP Hydrogen Fuel Cell Cars to operate throughout the country, silently, and with zero emissions."
About Apollo Energy Systems
Apollo Energy Systems, Inc. is in the business of developing, producing, marketing and licensing new energy products and energy systems utilizing hydrogen fuel cells, batteries, renewable resources and space sciences. Apollo has developed, produced, and field-tested Alkaline Fuel Cells and Lead Cobalt Rechargeable Batteries for which a number of patents have been issued with additional patents pending. The Company has also developed Ammonia Crackers for the production of hydrogen for the fuel cells. A patent is pending on these devices as well. For more information, visit http://www.apolloenergysystems.com.
About ZAP
ZAP has been a world leader in cleaner transportation technologies, celebrating its tenth anniversary next month. The Company has delivered more than 85,000 vehicles to customers in more than 60 countries. A public company, ZAP is traded on the Over-the-Counter stock exchange under the symbol ZAPZ. The company offers a variety of advanced technology vehicles, including cars, bicycles, scooters, motorbikes, underwater scooters and more. For more information, visit http://www.zapworld.com or call +1-707-525-8658.
Featured Product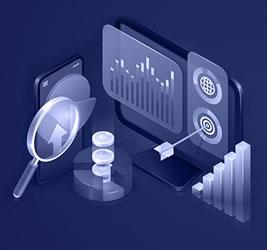 At Precedence Research we combine industry-leading insights with ground-breaking research techniques to help our clients successfully address their unique business challenges and achieve mission-critical goals. Our suite of services is designed to give tailwinds to businesses.