Canadian-based firm offers "low speed" electric vehicles
MT. VERNON, New York, May 9, 2005 On May 9, 2005 Electric Transportation Solutions (ETS) of Mt. Vernon, N.Y., and Dynasty Electric Car Corporation of Delta, BC signed a distribution agreement that will enable ETS to sell and expand upon the existing distribution network for Dynasty electric cars in the United States.

ETS launched a virtual department store of electric vehicles in mid-October, 2004. In addition to its website, (http://www.electrictransport.net), ETS offers consulting services aimed at ultimately supplying electric vehicles with power from the wind and sun.
Dynasty Electric Car Corporation (http://www.itiselectric.com) designs, manufactures and markets zero emission, electric Low Speed Vehicles (LSVs) for urban, recreational and light commercial markets such as planned and gated communities, destination resorts, industrial complexes and universities.
"Dynasty is very excited to have ETS as its distributor coordinator of all the Dynasty products in the United States," said Dynasty Manager Cam Dowall. "While most distributors offer some local representatives, ETS will coordinate with dealerships nationwide to better serve customers. In addition, the ETS eCommerce site will give the Dynasty line of products superior marketing support and quality service."
The Dynasty cars are distinctive because of their innovative styling and advanced engineering design. The Dynasty project has evolved as a result of the vision of a "team" of experienced business professionals, automotive designers, engineering and production specialists intent on meeting the demands of the global marketplace.
"ETS is very excited to be a nationwide distribution manager for Dynasty low speed vehicles," said ETS President Seth Leitman. "Their low speed vehicles are an extremely impressive line of electric cars on the market. While people are concerned about the cost of gasoline, oil and the environment, this vehicle meets the needs of people going to work, around town, their planned community and many other applications. Bottom line; it just makes sense."
Specifications
Speed: 25 mph
Range: 30 miles
Motor: 72V Advanced DC (Re-Generative)
Traction Batteries: 6 x 12V East Penn EV31
Accessory Battery: 1 x 12v East Penn DP24
Curb Weight: 1450 lbs
Controller: Curtis
Wheel: 13 Inch (330 mm)
Charging Time: 3-6 hours
Power Source: Zivan or Delta-Q High - Frequency 110 VAC
Dynasty website: http://www.itiselectric.com/
ETS website: http://www.electrictransport.net/
Featured Product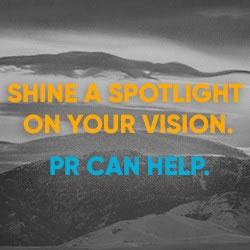 FischTank Marketing and Public Relations provides communications and marketing services to both start-up and established renewable energy companies. We provide media relations, content writing, digital/social media, and other marketing support to companies working in sectors spanning solar, LED lighting, energy storage, hydrogen, battery development and manufacturing, alternative fuels, and more. Our clients have been featured in top tier media including print, online and broadcast.