Instituions and individuals engaged in renewable energy business in the South Indian State of Kerala have formed an association named KERALA RENEWABLE ENERGY ENTREPRENEURS AND PROMOTERS ASSOCIATION, (KREEPA)
Institutions and individuals who are engaged in renewable energy activities in the south Indian state of Kerala have formed themselves into an association called KERALA RENEWABLE ENERGY ENTREPRENEURS' AND PROMOTERS' ASSOCIATION (KREEPA). The objective of the association is to accelerate the use of renewable energy in the State of Kerala so as to make Kerala a leader in the use of renewable energy.

Those from the state of Kerala who like to join the association is requested to contact at the address
info@kreepa.org
Featured Product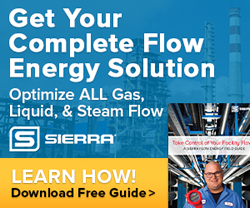 Download Flow Energy Guide - Written by Engineers For Engineers. Learn how to save on energy costs by optimizing your facility flows that impact costs like compressed air, natural gas, steam, and hot or chilled water.