Unprecedented line of solar energy products sets a new standard for consumers
MONTREAL, CANADA, Nov. 8, 2005 - ICP Solar, a leading manufacturer of products based on advanced solar technology, today announced the launch of a new brand - the Sunsei' line of solar products.

The new Sunsei' brand is the embodiment of the finest solar technology on the market today. Thanks to ICP's continuous product R&D and its innovative proprietary manufacturing processes, ICP's solar cells - the heart of all Sunsei' products - deliver 50% more power per square inch than competing solar technologies. Sunsei' stands apart from other solar energy products by delivering a strong product identity that emphasizes technological excellence, product quality and design innovation.
Sunsei' products respond to a wide variety of power needs - from storage battery maintenance to providing a completely independent power source. Sunsei' products are easy to install, operate in silence, require zero maintenance and deliver clean renewable energy - even under cloudy conditions.
The Sunsei' brand offers a uniquely comprehensive line of products. Solar chargers are complemented by tailor-made mounting kits and charge controllers that ensure easy installation and optimal product performance. Sunsei' products are also sold with 'plug 'n play' connectors and are easily expandable without rewiring.
Sunsei' products are available worldwide at select retailers including: West Marine (US), PEP Boys (US), Sears (US), Amazon.com (US), Boater's World (US), Conrad Electronics (Germany), Dick Smith Electronics (Australia) and Autobacs (Japan).
"The Sunsei' product line makes solar energy friendly," said Sass Peress, President and CEO, ICP Solar. "Many people are aware of solar energy, but few realize how it can benefit their daily lives. Sunsei' will put solar energy at the forefront of the consumer mass market. The power, simplicity and efficiency of our products is unprecedented. Sunsei' chargers are ideal for boating, "RVing" (recreational vehicles) and numerous outdoor activities. It is now possible to be cost-effective and environmentally responsible at the same time. Sunsei' products harness the power of the sun to provide clean energy to people who want the freedom of mobility," Mr. Peress added.
About ICP Solar
ICP Solar is a leading manufacturer of products based on advanced solar technology. ICP Solar develops innovative solar-powered products that respond to the needs of consumer, commercial and OEM clients. Founded in 1988, ICP Solar has distribution networks in more than 160 countries worldwide. Headquarters in Montreal, Canada, ICP Solar also has manufacturing and distribution facilities in the UK, US and Germany. For more information, please visit www.icpsolar.com, write press@icpsolar.com, or call 1-888-427-7652.
Featured Product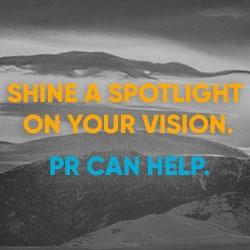 FischTank Marketing and Public Relations provides communications and marketing services to both start-up and established renewable energy companies. We provide media relations, content writing, digital/social media, and other marketing support to companies working in sectors spanning solar, LED lighting, energy storage, hydrogen, battery development and manufacturing, alternative fuels, and more. Our clients have been featured in top tier media including print, online and broadcast.