Establishing this kind of visionary national goal is critical because we face a national energy crisis.
(Washington, DC) - "The Solar Energy Industries Association (SEIA) supports Pennsylvania Governor Edward Rendell's call to make America the world leader in clean solar power development," said Rhone Resch, SEIA president.

"Deploying 10,000 megawatts of solar power by 2015 - enough to power five million homes across the country - would generate tens of thousands of jobs and add valuable peak power capacity to the electric grid. Establishing this kind of visionary national goal is critical because we face a national energy crisis. We must diversify our energy portfolio and develop more American energy resources - we cannot drill our way out of the energy crisis, but we can manufacture our way out, using clean technologies developed in this country. Commercial solar power can contribute immediately to the nation's peak power needs, and many states are already moving ahead to develop their solar power resources.
"Pennsylvania is emerging as a premier market for solar power development and jobs. Under Governor Rendell, Pennsylvania passed a law to require 860 MW of solar power in the state by 2020. The state is now implementing that law and developing streamlined regulations for solar electric system interconnection and net metering - making it easy for consumers to connect their system to the grid and sell back power to utilities.
We welcome this call for a national program to develop American solar power and boost American manufacturing. Doing so would produce cleaner air, reduce greenhouse gas emissions, create more jobs, and increase energy security for all."
Click here for the text of Governor Rendell's speech or visit: http://www.governor.state.pa.us/governor/cwp/view.asp?a=3&q=444223
Featured Product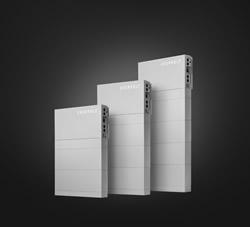 Extract maximum power production from every roof size and shape. HIT® AC Series combines the module efficiency of Panasonic solar panels with the intelligence of Enphase microinverters. A built-in IQ 7X microinverter with Individual MPPT (Module-level Power Point Tracker) tracking helps deliver an all-in-one module that offers design flexibility, reduced installation time, and a higher ROI. Field-replaceable microinverter with no DC wire management required yields lower cost of ownership.