As Investing in Environmentally Friendly Companies Gains Momentum, GreenTechInvestor.com Gives Investors Tools to Become Educated in Solar, Wind and Green Technology
How to Participate in the Green Technology Revolution

As Investing in Environmentally Friendly Companies Gains Momentum, GreenTechInvestor.com Gives Investors Tools to Become Educated in Solar, Wind and Green Technology
POINT ROBERTS, WA and DELTA, BC - July 14, 2006 - Green technology investor portals www.RenewableEnergyStocks.com, www.GreenTechInvestor.com and www.EnvironmentStocks.com provide investors and industry following the green and renewable energy investing trends, with due diligence tools to make long term investment decisions. The green stock sector of wind, solar, ethanol and environmentally friendly public companies, fuelled by The Presidents "Addiction to Oil "speech, has seen recent volatility following its highs in April and May. Moving forward, renewable energy companies in the sector such as XsunX, ZAP, Alchemy Enterprises and Encore Clean Energy, focus on long term growth opportunities as market drivers continue.
As Jonathan Read, CEO of alternative energy company Alchemy Enterprises, Ltd. (OTCBB: ACHM) explains, "The high cost of energy and the need to secure our own energy independence has placed a priority on the need for clean, re-usable sources of power and fuel that is also safe for the environment. The industry has responded to these critical needs through the continued development of innovative technology that companies such as Alchemy are developing to create safe 'green' energy alternatives. As investors and industry participants align, renewable energy technology will play an ever increasing role in our energy future."
"All roads lead to renewable energy technologies," says Steve Schneider, CEO of automotive pioneer ZAP (NYSE Arca: ZAP). "We stand at a turning point where government, industry and private individuals are now demanding more fuel-efficient transportation. This is why ZAP is positioning itself along with RenewableEnergyStocks.com' at the convergence of many different technologies being introduced into the auto industry. Renewable energy will be the primary fuels for the vehicles ZAP is introducing, including electric, ethanol, high-efficiency drivetrains and other technologies."
The portals also provide a variety of renewable and green content through: Directory of Stocks, News Feeds, Articles and Interviews, Clean Energy News Blog, Renewable Energy Blog and articles by solar expert, J. Peter Lynch, all available on RenewableEnergyStocks.com'
RenewableEnergystocks.com' created "The Ultimate Green Tech Investor Virtual Stock Trading Contest" - (register now at www.greentechinvestor.com) giving investors a chance to win a ZAP electric car or electric scooter as well as gain a valuable education on green technology.
Tom Djokovich, CEO of XsunX, Inc. (OTCBB: XSNX) adds, "Anticipated increases in the demand for oil, estimated at over 2% annually for the foreseeable future, makes the transition to the use of renewables inevitable. Programs such as this contest are valuable in that they help to raise public awareness, which is the first step in adopting new ways of creating and utilizing energy."
The Green Tech Investor Contest is also supported by RenewableEnergyStocks.com' featured clean energy companies such as XsunX, Inc. (OTCBB: XSNX), provider of technologies for solar energy infrastructure; Encore Clean Energy (Other OTC: ECLN.PK), developer of clean energy technologies, and Alchemy Enterprises, Ltd. (OTCBB: ACHM), developer of electric power cell technology.
The contest, which officially started June 19th, gives investors $200,000 in virtual dollars to invest in green companies of choice from a list provided by RenewableEnergyStocks.com'. Current sponsors and prizes include a ZAP® (NYSE Arca: ZAP) www.zapworld.com Electric Car, and Electric Scooter, plus prizes from MicrocapTrade www.MicrocapTrade.com, Energy Hedge Fund Center LLC www.energyhedgefunds.com and eco friendly children's products, Wild Heart Ranch www.WildHeartRanch.com.
Registration is Now Open: http://www.greentechinvestor.com/sign_up.aspx
List of Green Stocks to Trade: http://www.greentechinvestor.com/stock_list.aspx
About Our Green Investor Portals:
www.RenewableEnergyStocks.com' (RES), www.EnvironmentStocks.com (ES) and www.FuelCellCarNews.com (FCCN) are portals within the InvestorIdeas.com' content umbrella. Our sites do not make recommendations, but offer investors research, news, interviews, articles, blogs and links to public companies within the renewable energy, clean tech and fuel cell sectors.
InvestorIdeas.com Disclaimer: www.InvestorIdeas.com/About/Disclaimer.asp Disclaimer: Portals are compensated by Featured advertising companies as disclosed in disclaimer below.
Our sites do not make recommendations, but offer information portals to research news, articles, stock lists and recent research. Nothing on our sites should be construed as an offer or solicitation to buy or sell products or securities. We attempt to research thoroughly, but we offer no guarantees as to the accuracy of information presented. All Information relating to featured companies is sourced from public documents and/ or the company and/or IR firm and is not the opinion of our web sites. These sites are currently compensated for by its "featured companies." XsunX, Inc. (OT BB:XSNX.), Three thousand five hundred dollars per month and two thousand equivalent in one forty-four shares. Alchemy Enterprises Ltd (OTCBB: ACHM), Five thousand dollars per month. Encore Clean Energy, Inc. (Other OTC:ECLN.PK), Three thousand five hundred dollars per month and two thousand equivalent in one forty-four shares. http://www.investorideas.com/About/News/Clientspecifics.asp
Contact:
For more information contact:
Dawn Van Zant
800.665.0411
Email: dvanzant@greentechinvestor.com
or
Ann-Marie Fleming
866.725.2554
Email: afleming@greentechinvestor.com
Site: www.GreenTechInvestor.com
Source: RenewableEnergyStocks.com, XsunX, Encore Clean Energy, Alchemy Enterprises, ZAP
Featured Product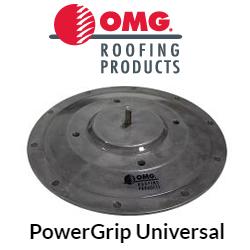 Eliminate Solar Rack Ballast and Reduce Rooftop Material Handling. PowerGrip™ Universal (PGU) is a commercial roof mount system designed to secure solar racks and other equipment to any type of commercial roofing system. PGU provides a secure connection directly to the roof deck or structural members and is designed to reduce or eliminate ballast in solar racking systems, so there's less weight on the roof and less material handling. Made of heavy-duty cast aluminum, PGU units include a base ring which is secured through the roofing cover and into the structural roof deck, and a waterproof top plate.