In his State of the Union Address, President George W. Bush outlined an energy strategy to reduce U.S. oil consumption by 20% by 2017.
January 23, 2007--Washington, DCó The Electric Drive Transportation Association (EDTA) applauds the President's commitment to aggressive reduction of U.S. oil consumption. "Greater energy independence is the critical path to energy and environmental security. To realize that security, the United States will need to accelerate the adoption of electric drive technologies and alternative fuels throughout the transportation sector," said EDTA President Brian Wynne

In his State of the Union Address, President George W. Bush outlined an energy strategy to reduce U.S. oil consumption by 20% by 2017. His plans highlight the importance of research into plug-in hybrid and advanced electric drive vehicles, increased vehicle efficiency, and diversifying our fuel supply to include more alternative fuels, such as hydrogen.
"We are pleased that the President recognizes the challenges created by dependence on oil," said EDTA President Brian Wynne. "We look forward to working with the Administration and Congress to ensure that the benefits of electric drive in efficiency and fuel diversity are maximized in any effort to break America' s oil addiction. The Department of Energy's announcement of new funds for plug-in hybrid battery development is a promising step in the right direction."
Electric drive, which includes battery, hybrid, plug-in and fuel cell solutions, can be used in conjunction with any fuel source, including hydrogen, ethanol, bio-diesel and other alternative fuels.
EDTA is the industry trade association for battery, hybrid, plug-in, and fuel cell electric drive technologies. Its members include vehicle manufacturers, energy providers, battery, technology developers, and end users.
About EDTA:
EDTA is the preeminent U.S. industry association dedicated to the promotion of electric drive in the transportation sector. EDTA supports the sustainable commercialization of all electric drive transportation technologies by providing in-depth information, education, industry networking, public policy advocacy and international conferences and exhibitions. For more information on EDTA and its members, visit www.electricdrive.org.
Featured Product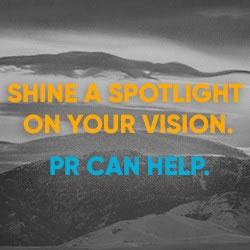 FischTank Marketing and Public Relations provides communications and marketing services to both start-up and established renewable energy companies. We provide media relations, content writing, digital/social media, and other marketing support to companies working in sectors spanning solar, LED lighting, energy storage, hydrogen, battery development and manufacturing, alternative fuels, and more. Our clients have been featured in top tier media including print, online and broadcast.