Improving transportation efficiency is the best place to start efforts to reduce emissions of carbon dioxide (CO2), which is a primary culprit in global warming. Of all CO2 emissions in the United States, about 33 percent comes from transportation.
urban energy saver:

MIT's Media Lab research team is transforming the lowly wheel into a sophisticated robotic drive system that will power the City Car - a lightweight stackable electric car that can help reduce congestion and urban energy waste. Embedded in each of its four wheels will be an electric motor, steering and braking mechanisms, suspension, and digital controls, all integrated into sealed units that can be snapped on and off.
Will the car of the future be foldable? Discover more at Village Energy: Advancing transportation solutions that are green, practical, safe and fun ..
Featured Product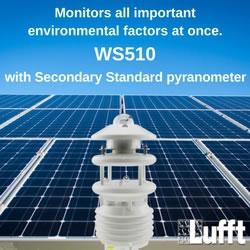 First and only Smart Weather Sensor with integrated Kipp & Zonen CMP10 Pyranometer (secondary standard). From the WS product family of professional intelligent measurement transducers with digital interface for environmental applications. Integrated design with ventilated radiation protection for measuring: Air temperature, relative humidity, air pressure, wind direction, wind speed and radiation. One external temperature or rain sensor is connectable.