Solar Powered Web Site Host AISO.Net becomes the first public data center to go for LEED Certification from USGBC.
Romoland, CA - March 12, 2007 -- AISO.Net (http://www.aiso.net), California's first and only solar-powered hosting company announced today that they are the first and only public data center member of the U.S. Green Building Council (USGBC). AISO.Net joined the USGBC and the next step is to obtain LEED (Leadership in Energy and Environmental Design) certification from the Council for the existing AISO.Net building.

The USGBC is the nation's foremost coalition of leaders from across the building industry, working to promote buildings that are environmentally responsible, profitable and healthy places to live and work. The USGBC has established a green building rating system known as LEED, which is a nationally accepted benchmark for the design, construction and operation of high-performance green buildings. To achieve LEED certification, a building must earn LEED credits through using environmentally friendly products in construction and renovation.
According to the U.S. Green Building Council, no other U.S. public data center is currently a member. AISO.Net also strives to be one of the first LEED certified public data centers for web hosting. AISO.Net has already taken many steps in being environmentally friendly, but wants to go the extra mile to obtain LEED for Existing Buildings certification.
"We are doing everything we can do to be totally responsible and being the industry leader in environmental web hosting. Our data center is going to receive additional green enhancements, such as installing new carpeting made from recycled content, replacing all of our Compact Fluorescent Light Bulbs with LED lighting, repainting the building using only LEED certified paint, installing an underground grey water tank which will water our outdoor landscaping and more. We are very excited about our membership in the U.S. Green Building Council, showing the world that AISO.Net truly cares about our environment." says Phil Nail, technology manager for AISO.Net.
About AISO.Net - www.aiso.net
AISO.Net has been a trusted name in environmentally friendly web hosting since 1997, providing a level of service that is unmatched in the industry. We are 100% solar powered and do NOT use green credits, and was featured in Inc. Magazines' Top 50 Green Companies. Solar panels power our office and data center. Our data center was built to environmentally friendly standards using 100% recycled products when ever possible. All network and server hardware is fully redundant with 24x7-automated systems monitoring to ensure the highest possible uptime. Using solar panels to power its data center and network, AISO.Net is the first and only 100% completely solar powered web hosting company providing web site hosting, domain name registration, dedicated and co-locate servers. Customers as far away as Kenya, East Africa rely on the service and reliability offered by AISO.Net
About U.S. Green Building Council - www.usgbc.org
The U.S. Green Building Council (USGBC) is the nation's leading coalition of corporations, builders, universities, government agencies, and nonprofit organizations working together to promote buildings that are environmentally responsible, profitable and healthy places to live and work. Since its founding in 1993, the Council has grown to more than 8,033 member companies and organizations, a 80-person professional staff, a broad portfolio of LEED® products and services, the industry's popular Greenbuild International Conference and Expo, and a network of more then 70 local chapters, affiliates, and organizing groups.
Featured Product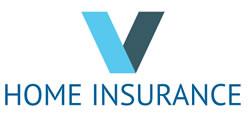 vHomeInsurance.com analyzes home insurance, climate and other environmental factors that impact insurance.