SPG Solar, Inc. (SPG) announced today the commissioning of a 500kW AC kilowatt commercial photovoltaic (solar energy) system for the Sonoma County Water Agency (SCWA) and announces grand opening of Sonoma County Regional Office to meet its growing solar energy demand
March 19, 2007 (Santa Rosa, CA) SPG Solar, Inc. (SPG) announced today the commissioning of a 500kW AC kilowatt commercial photovoltaic (solar energy) system for the Sonoma County Water Agency (SCWA)

The state-of-the-art system is made up of 3,312 Sharp 180-watt modules and one SatCon 500kW inverter, ground mounted in three sections on the face of a reclamation pond that serves SCWA Airport-Larkfield-Wikiup sanitation zone treatment plant, located just north of Santa Rosa, CA. The system performance will be monitored by SPG's proprietary SunSpot® with a display kiosk for real time production measurement.
"The Agency is proud to have the wastewater treatment plant partially powered by the sun," said Cordel Stillman, Capital Projects Manager for the Sonoma County Water Agency. "It is our goal to continue providing exceptional sanitation services while protecting the environment by utilizing renewable energy sources."
"We are proud to have engineered and constructed this high performance system that will help reduce global warming by displacing over 32 million pounds of carbon dioxide and provide enough power to supply 3,325 homes over a 25-year period" said Dan Thompson, President and CEO of SPG Solar.
"Sonoma County has the ideal climate for solar and we are bringing our proven quality of work and expert personnel to provide the highest performing solar energy systems in the industry to the Sonoma County Area," said Thompson. "SPG Solar began in 2001 with one office and a handful of employees. Today, we have 5 offices throughout Northern and Southern California, totaling over 90 employees."
SPG's new Sonoma County office and warehouse facility spans over 10,000 sq. feet and currently employs regional Energy Consultants, a Regional Superintendent, full-time installation crews, and an administrative support team.
About SPG Solar, Inc.
SPG Solar, Inc. (SPG) is the renewable energy industry's leading integrated developer, designer, and installer of solar photovoltaic (PV) systems for homes, businesses, agriculture and large-scale commercial and government facilities. SPG Solar was founded in 2001 in response to California's rolling blackouts and skyrocketing energy prices and is committed to building the highest-performing solar PV systems with the highest return on investment. For more information, visit www.spgsolar.com.
Featured Product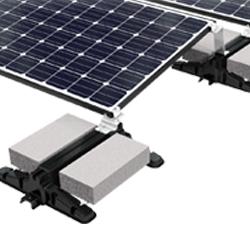 The Power Rail™ Commercial Mounting System is designed with the professional PV solar installer in mind. Both the XD/UD and LD/MD rails feature single tool assembly with the revolutionary patented RAD™ Lock-in-Place bolt for fast and secure module clamping. The high strength marine-grade aluminum rails include an integral wiring channel for securing cables and providing a professional finish.