Solar Stock, Suntech Power Holdings, may be Poised for another Robust Rally - Samuel Jones, 'The New Power Fund'
POINT ROBERTS, WA and DELTA, BC - April 23, 2007, www.RenewableEnergyStocks.com, a leading investor and industry portal for the renewable energy sector, presents market commentary by Samuel F. Jones, President, All Season Financial Advisors, Inc., as part of his regular InvestorIdeas.com® 'green' financial column, 'The New Power Fund'. In this month's column Mr. Jones provides insight into the renewable energy sector and the changes in investment allocations his fund is making based on technical indicators for several stocks in this area showing evidence of further appreciation.

Sam Jones also reminds us that carbon emissions must be assessed a higher value in the future and in order to achieve this there needs to be strict regulation and enforcement and that "the people can be a powerful force in facilitating change globally." He also draws our attention to the impact that China's demand will potentially have on the direction of the renewable energy market moving forward in terms of helping to drive the price of clean energy lower and positioning companies such as Suntech Power on the road to further growth as they capitalize on this market.
Column Excerpt
By Sam Jones, 'The New Power Fund', http://www.renewableenergystocks.com/NPF/
The renewable energy sector is on fire again after a break for a brief 204 market days.
The majority of the stocks are now trending higher and making money in this sector is relatively easy now. Total exposure to the sector is really the only thing to worry about when the bulk of securities are moving up. Our New Power strategy is currently under invested with 79% invested across 10 stocks, 1 mutual fund and 1 ETF. The truth is I missed a few buys and I'm afraid to chase any stock that has moved up 20% plus as many have. The lesson here is simple. Do not chase! If you missed something, there will be another opportunity. Chasing speculative stocks is a recipe for serious losses. With that said, this morning I added to our Suntech Power Holdings position bringing it up to a full 7% allocation from 4%.
To Read the Column in Full Click Here: http://www.renewableenergystocks.com/NPF/Articles/042307.asp
About Our Green Investor Portals:
www.RenewableEnergyStocks.com®, www.FuelCellCarNews.com®, www.EnvironmentStocks.com and www.GreentechInvestor.com are global investor and industry research portals that look at the renewable energy and Greentech sectors. Our sites do not make recommendations, but offer investors stock news, exclusive articles and financial columnists, audio interviews, investor conferences, Blogs, and a directory of stocks within the renewable energy, clean tech and fuel cell sectors.
Green Ads: Companies in the sector can share their green philosophy and gain brand awareness Green Ads. The Green Ads target the growing number of ethical and green investors and consumers and create instant visual identification as a green company! http://investorideas.com/Advertise/
This InvestorIdeas.com portal also includes one of the most comprehensive stock lists in the renewable energy industry: http://www.renewableenergystocks.com/Companies/RenewableEnergy/Stock_List.asp
Additionally, InvestorIdeas.com offers a service for renewable energy and cleantech news and press release submissions at: http://investorideas.com/NewsUploader/ as well as research and article submissions at: http://investorideas.com/NewsUploader/Submit_Article/
Disclaimer: Our sites do not make recommendations, but offer information portals to research news, articles, stock lists and recent research. Nothing on our sites should be construed as an offer or solicitation to buy or sell products or securities. We attempt to research thoroughly, but we offer no guarantees as to the accuracy of information presented. All Information relating to featured companies is sourced from public documents and/ or the company and is not the opinion of our web sites. This site is currently compensated by featured companies, news submissions and online advertising. www.InvestorIdeas.com/About/Disclaimer.asp
For more information contact:
Dawn Van Zant
Phone: 800.665.0411
Email: dvanzant@investorideas.com
Ann-Marie Fleming
Phone: 866.725.2554
Email: afleming@investorideas.com
Source: RenewableEnergyStocks.com
Featured Product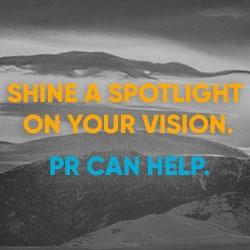 FischTank Marketing and Public Relations provides communications and marketing services to both start-up and established renewable energy companies. We provide media relations, content writing, digital/social media, and other marketing support to companies working in sectors spanning solar, LED lighting, energy storage, hydrogen, battery development and manufacturing, alternative fuels, and more. Our clients have been featured in top tier media including print, online and broadcast.