BQ9000 auditor Ken Fryer joins Canada's leader in fuel management to source competent suppliers and improve in-house operations.
4Refuel is pleased to announce the appointment of Mr. Ken Fryer to its

national management team, headquartered in Langley, BC. Mr. Fryer joins
4Refuel as Director of Clean Air Solutions effective April 16 2007. A
leading expert in biodiesel, Mr. Fryer brings a wealth of expertise and
experience to this leading fuel management company and its clients. Mr
Fryer is one of just ten BQ9000 auditors in the world - and the only one
in Canada.
Long associated with biodiesel, Mr. Fryer pioneered its introduction to
the BC marketplace when he served as fleet manager for the City of
Richmond. He is a prominent speaker at conferences for alternative fuels
and a regular guest at industry and association meetings on biodiesel.
As a BQ9000 auditor, Mr. Fryer conducts quality audits for the National
Biodiesel Board, assisting governments and corporations implement
biodiesel processes designed after the ISO 9001 quality programs
At 4Refuel, Mr. Fryer will focus on product and systems quality for
4Refuel's rapidly-growing base of government and corporate biodiesel
clients. His product knowledge and expertise will fast-track 4Refuel's
national biodiesel plans in areas of infrastructure, supply and
distribution as well as training and educating staff and clients.
4Refuel is the leader in
fuel management
- minimizing the cost of
obtaining fuel while maximizing the productive return on using it.
4Refuel
Bill Bishop
604-513-0386
bbishop@4refuel.com
http://4refuel.com
Featured Product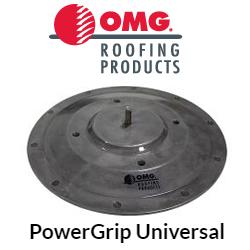 PowerGrip Plus Roof Mount System, a watertight structural attachment system used to secure ballasted solar racks and other equipment to roofs covered with thermoplastic (TPO and PVC) membranes. PowerGrip Plus is designed with wind performance in mind and offers ultimate tensile strength of 2,000 lbf. and ultimate shear strength of 1,075 lbf. Properly installed PowerGrip Plus units reduce rack movement and remaining watertight. PowerGrip Plus units are easy to install, saving both time and labor when compared to alternative options. A wide membrane skirt promotes easy welding in place, and the 15/8 diameter and 1/2 inch tall mount provides an optimal perch for securing brackets or struts. The exposed 1 inch tall and 3/8 inch diameter bolt and mounting stand are made from corrosion-resistant stainless steel and aluminum alloy for superior long-term performance.