New Investor Podcast will Travel the Highways of the Future, Discussing Green Automotive Trends and Opportunities
DELTA, BC - July 20, 2007 www.InvestorIdeas.com, and its global investor and industry Greentech content portals announce the launch of a new environmental podcast, "Driving Green, the Highways of the Future."

Investors and consumers can follow host Dawn Van Zant, in the new environmental podcast that will examine new technology, fuels and trends in the green transportation shift. As the transportation sector currently accounts for over one quarter of energy use and as the number of automobiles on the road increases globally, the race is on for new, green and environmental transportation. Topics will cover public and private companies with alternative technology and fuels, research and trends, industry experts, as well as the information resources available to make educated decisions.
"Join me on the road to the green highways of the future. Part of the journey for me is facing my own personal transition, selling my much loved convertible and selecting my new environmentally friendly car," commented Dawn Van Zant.
Listeners can submit ideas, suggestions and questions or participate in future interviews and share solutions.
Driving Green Home Page - http://www.investorideas.com/DG/
Listen to Podcast: http://investorideas.com/Podcasts/drivinggreen.xml
Driving Green Sponsor:
ZAP (OTCBB: ZAAP) - Ride the Future!
ZAP has been a leader in advanced transportation technologies since 1994, delivering over 100,000 vehicles to consumers in more than 75 countries. At the forefront of fuel-efficient transportation with new technologies including energy efficient gas systems, hydrogen, electric, fuel cell, ethanol, hybrid and other innovative power systems, ZAP is currently delivering one of the only production city-speed electric cars and trucks available on the market today. The XEBRA is now available through its licensed network of auto dealer sales and service centers. ZAP is also developing high-performance electric vehicles, including an affordable sports model targeting a price of $30,000 as well as a high-end crossover SUV concept called ZAP-X engineered by Lotus Engineering. More information about the New High Performance Electric Vehicle will be discussed July 29 at the ZAP annual shareholder meeting. In addition, the Company recently launched a new portable energy technology that manages power for mobile electronics, like cell phones and laptops. For more product, dealer and investor information visit: http://www.renewableenergystocks.com/CO/ZAAP/Default.asp or http://www.zapworld.com
ZAP is a Showcase Advertising Company on InvestorIdeas.com Renewable Energy Stocks, Tech Sector Stocks and Environment Stocks sectors, compensating the websites as disclosed in disclaimer below.
About Our Green Investor Portals:
RenewableEnergyStocks.com®, FuelCellCarNews.com® and EnvironmentStocks.com are global investor and industry research portals in the renewable energy and Greentech sectors within InvestorIdeas.com. RenewableEnergyStocks.com provides a variety of renewable and clean energy content including the Clean Energy News Blog, Renewable Energy Blog, articles by solar expert, J. Peter Lynch, and a regular 'green' column: 'The New Power Fund,' by Samuel F. Jones, President of All Season Financial Advisors.
The RenewableEnergyStocks.com portal currently features a directory with info and links on Alternative Energy Funds, Biogas and Ethanol Stocks, Energy Efficiency Stocks, Flywheel Stocks, Fuel Cell Stocks, Geothermal Stocks, Hydrogen Production, Micro Turbine Stocks, Solar Stocks, Green Transportation, Wind Power and Wind Energy Stocks. For the full list of Renewable Energy and Green Stocks Visit: http://www.renewableenergystocks.com/Companies/RenewableEnergy/stock_list.asp
Additionally, InvestorIdeas.com offers a service for renewable energy and cleantech news and press release submissions at: http://www.renewableenergystocks.com/NewsUploader/ as well as research and article submissions at: http://www.renewableenergystocks.com/NewsUploader/Submit_Article/. Green companies can also gain instant brand recognition with Green Ads and Stock Symbol ads.
InvestorIdeas.com Disclaimer: www.InvestorIdeas.com/About/Disclaimer.asp. Our sites do not make recommendations, but offer information portals to research news, articles, stock lists and recent research. Nothing on our sites should be construed as an offer or solicitation to buy or sell products or securities. We attempt to research thoroughly, but we offer no guarantees as to the accuracy of information presented. All Information relating to featured companies is sourced from public documents and/ or the company and is not the opinion of our web sites. These sites are currently compensated by its "featured companies." ZAP (OTCBB: ZAAP) pays Two thousand five hundred per month equivalent in shares for one year commencing Nov 2006, discounted as a courtesy to previous sponsorship of the InvestorIdeas Greentech contest.
For more information contact:
Dawn Van Zant 800.665.0411
Email: dvanzant@investorideas.com
Ann-Marie Fleming 866.725.2554
Email: afleming@investorideas.com
Source: InvestorIdeas.com, ZAP
Featured Product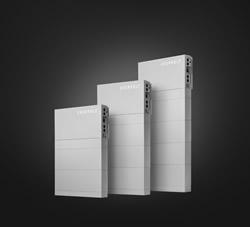 Panasonic's Total Home Energy System is built to deliver. The same battery technology we use to power the world's most advanced electric cars is now available to power your home. But it doesn't stop there. The all-in-one renewable energy system pairs Panasonic solar panels with Evervolt™ batteries to offer your customers a complete solar + storage solution, manufactured and warrantied by a company you know you can trust. In stock now.