The Model 510 weather station was selected for use by the University of Michigan Solar Car Team for their North American and World Solar Challenge races.
Logan, UT — 9/1/2007— At the Custom Electronic Design & Installation Association (CEDIA) Expo in Denver, CO, September 6-9, 2006, Booth 893, WeatherHawk will show the WeatherHawk Series 500 weather station family. The Model 510 weather station was selected for use by the University of Michigan Solar Car Team for their North American and World Solar Challenge races. Every two years the University of Michigan develops and races a solar car that integrates the latest in sustainable energy and engineering technology into a vehicle for this world recognized race series. This year they added meteorological modeling and forecasting techniques to additionally optimize vehicle performance. Four WeatherHawk 510 weather stations were integrated with support vehicles to provide microclimate information ahead of the solar car.

The WeatherHawk 500 Series family of weather stations was specifically designed for home automation applications where microclimate measurements are used to control storm shutters, window coverings, irrigation systems; in addition to providing home owner information on touch panels and personal computers.
These widely applied high tech weather monitoring systems incorporate the latest all solid state environmental measurement sensors, including a sonic wind sensor and an impact rainfall measurement sensor. These new sensors enable a no moving parts sensor head with the added benefit of minimal aesthetic impact on the visual profile of a home. WeatherHawk Series 500 systems are easy to install and integrate into a home, fitting well into both new construction and retro-fit projects. With no moving parts the maintenance requirements are minimal and the service life is 3-5 years between inspections for most locations.
WeatherHawk weather stations measure wind speed, wind direction, air temperature, relative humidity, solar radiation barometric pressure and rainfall. Both the Signature and 500 Series systems easy interface with AMX, Crestron, Convergent Living, and Motorola control systems, with drivers for many other control systems later this year.
WeatherHawk is manufactured in the United States, and supported worldwide through a combination of affiliated companies and independent dealers. Please contact WeatherHawk as indicated below to purchase an exciting NEW WeatherHawk weather station, or for information on how to become a WeatherHawk Installer/Dealer.
#########
WeatherHawk is a Trademark of Campbell Scientific, Inc. in the United States and/or other countries.
For WeatherHawk information:
WeatherHawk a Division of CSI
John Johnston
WeatherHawk Product Manager
Tel: (435) 750-1802
johnston@weatherhawk.com
http://www.weatherhawk.com
Featured Product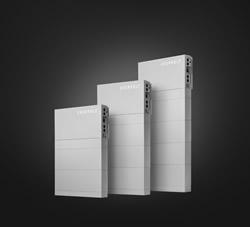 Extract maximum power production from every roof size and shape. HIT® AC Series combines the module efficiency of Panasonic solar panels with the intelligence of Enphase microinverters. A built-in IQ 7X microinverter with Individual MPPT (Module-level Power Point Tracker) tracking helps deliver an all-in-one module that offers design flexibility, reduced installation time, and a higher ROI. Field-replaceable microinverter with no DC wire management required yields lower cost of ownership.