RNCOS released a report named "Photovoltaics - A high potential market opportunity (2005-2010)" that provides extensive research and objective analysis...
RNCOS released a report named "Photovoltaics - A high potential market opportunity (2005-2010)" that provides extensive research and objective analysis of Photovoltaic technology. This report helps clients to analyze the leading-edge opportunities critical to the success of Photovoltaic industry worldwide. Detailed data and analysis will help potential investors to navigate through the evolving market of Photovoltaics (PV).

Global PV Market
Photovoltaic industry recorded an annual growth rate of 25-30% during the last decade. Investment in photovoltaics exceeded US$ 1 Billion during the year 2005. Photovoltaic market also raised US$ 1.8 Billion from capital market in the same year. Japan & Germany are the largest producers as well as consumers of PV. It also covers the PV market for US, Europe and other emerging countries.
Key Issues and Facts Analyzed
· Opportunities that exist in the Photovoltaic industry.
· Impact of the government support programs on the overall industry.
· What are the various application areas for PV technology?
· Potential emerging photovoltaic markets.
· Drivers for photovoltaic market.
· Analysis of the major players in the industry.
Key Players Analyzed
This section provides an overview of the key facts and commercialization phase strategies adopted by key players like Sharp, Kyocera, BP Solar, Shell Solar, Q-cells, Scohtt Solar, SolarWorld, Motech etc.
Research Methodology Used
Information Sources
Information in this report has been sourced from namely Books, Newspapers, Trade Journals, and White papers, Industry portals, Government Agencies, Trade associations, Monitoring Industry News and developments, and through access to more than 3000 paid databases.
Analysis Methods
The methods used to analyze the facts and figures in this report include: Ratio Analysis, Historical Trend Analysis, Linear Regression Analysis using software tools, Judgmental Forecasting and Cause and Effect Analysis.
About RNCOS:
RNCOS, incorporated in the year 2002, is an industry research firm. It has a team of industry experts who analyze data collected from credible sources. They provide industry insights and analysis that helps corporations to take timely and accurate business decision in today's globally competitive environment.
For more information visit: http://www.rncos.com/Report/IM031.htm
Current Industry News: http://www.rncos.com/Blog/
Featured Product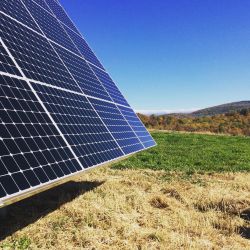 Designed and manufactured in the U.S., the AllEarth Solar Tracker is a complete grid-tied, dual-axis solar electric system that produces up to 45% more electricity than fixed systems. The tracker uses GPS and wireless technology to follow the sun throughout the day for optimal energy production. It has an industry-leading 10 year warranty and 120 mph wind rating, superior snow shedding, and automatic high wind protection. Its simple, durable design and complete system pallet simplifies costly procurement and installation time. Contact us about becoming a dealer partner or purchasing an AllEarth Solar Tracker.