Vienna, February 5, 2008 Austrian bioenergy group Cycleenergy acquired controlling interest in Greenpower Projektentwicklungs GmbH for an undisclosed amount, expanding its biomass operational portfolio by 16 MW to a total of 22 MW.
In the transaction, six months since Cycleenergy's first injection of capital by London's 3i in June, Cycleenergy took over 51% of the company and thereby formed a joint venture with Porr Infrastruktur GmbH, a subsidiary of Austrian construction company Porr AG. Greenpower operates two wood chip CHP facilities in Upper and Lower Austria, each with an electric capacity of 2 MW. The plants have been in operation since the middle of last year and consume more than 30,000 tonnes of wood chips. The plants are expected to generate over EUR 5 million in additional revenue and bring the total assets under Cycleenergy's management to over € 20 million.

Stephan Schuster, Chief Operations Officer of Cycleenergy commented "This is the first in a series of acquisitions and new construction projects that we are working on. These are very well conceived power stations that have been built to the highest standards. We are happy to have Porr as a partner in this joint venture".
Pekka Mäki of 3TS Capital Partners who led the capital infusion in June said "This transaction accelerates the expansion of Cycleenergy's project portfolio. It augments the immediate revenue base from which Cycleenergy can continue implementing their long range plans of creating and operating green power assets across Central and Eastern Europe".
The two Austrian facilities are located in the cities of Aschach and Gresten and were planned and built by Porr Solutions. Their proximity to Cycleenergy's Allentsteig project, which went into production at the end of last year, allows pooling of resources for operation and procurement of raw materials. "This allows us to achieve stable prices for the 44,000 drytons of wood chip biomass that the three plants consume each year", comments Roman Fink, who joined Cycleenergy as the head of Raw Materials Procurement from his previous job as logistics manager at Österreichische Bundesforste (Austrian National Forest Service) in November of last year.
"Cycleenergy brings good management and know-how to the table. The venture also frees us to continue our focus on the development of well selected power projects" stated Wolfgang Schertler, Managing Director at Greenpower and a member of the Porr Solutions Management.
Featured Product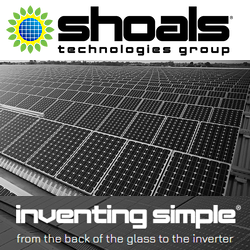 Inventing Simple® isn't just a slogan to us, it's a way of life. Using simple plug-and-play ideology, we revolutionized solar installations in 2003 with our Interconnect System™. Our harnessing system is now the gold standard EPC's use around the world. By using simple ideas, we are making solar energy a more affordable and clean power source for future generations.