Healthbase has partnered with a JCI accredited Costa Rican Hospital to bring more cost-effective and convenient choices to uninsured Americans for their health care requirements.
Healthbase has partnered with a JCI accredited Costa Rican Hospital to bring more cost-effective and convenient choices to uninsured Americans for their health care requirements.

Boston-based medical tourism facilitator, Healthbase Online Inc., and Hospital Clinica Biblica of Costa Rica have partnered to provide low cost high quality health care services to uninsured, underinsured and even insured Americans. The expertise of Healthbase as an award-winning medical tourism operator and the 79-year experience of the JCI (Joint Commission International) accredited Costa Rican hospital at serving international patients make first-class medical care immediately accessible to Americans and Canadians at affordable prices.
According to Saroja Mohanasundaram, the CEO of Healthbase, "We are constantly looking to expand our provider network so we can offer a wider selection to our global medical consumers. As always, we like to bring aboard any hospital which has value for our customers in terms of significant cost savings and is at the same time a world-class provider of health care services so our customers can get top quality healthcare at a considerably lower price. Clinica Biblica Hospital meets both these conditions, has the infrastructure to serve foreign patients and is safe for our customers to travel to. This, together with our award-winning medical tourism website and our remarkable customer service make it very easy and convenient for medical tourists to plan and arrange their medical treatments overseas." Healthbase's network of health care service providers is spread in India, Singapore, Thailand, Turkey, Belgium, Hungary, Panama, Costa Rica and Mexico.
Mr. Brad Cook, the Director of International Department at Clinica Biblica Hospital says, "World-class medical care means little if unaffordable or too far away. Our hospital offers patients a wide variety of leading-edge medical procedures and treatments at affordable prices, yet is located just two and a half hours from Miami. We are very excited about partnering with Healthbase, and allowing more patients to experience the quality of care available at Clinica Biblica Hospital."
Hospital Clinica Biblica is the first hospital in the region to be accredited by JCI. JCI accreditation assures that the care and treatment provided by Hospital Clinica Biblica is on par with top American and European hospitals.
The proximity of Costa Rica to North America makes Hospital Clinica Biblica a very suitable choice for medical conditions and surgery requiring quick access to medical care. Additionally, the exotic natural attractions in Costa Rica make medical and dental care coupled with a vacation a very attractive package.
The partnership between Healthbase and Hospital Clinica Biblica brings convenient top-notch healthcare options to the doorstep of North Americans.
About Healthbase Online Inc.:
Healthbase, a Boston-based medical tourism facilitator, is a one-stop source for global medical choices, connecting patients to leading hospitals around the world, through a secure, easy to use and information-rich award-winning web portal. Healthbase offers over 200 medical, dental, cosmetic and surgical procedures and helps patients seek top quality healthcare in various categories such as bariatric, orthopedic, cardiac, spinal, dental, cosmetic, laparoscopic, etc. Healthbase's partner facilities are located in India, Singapore, Thailand, Turkey, Belgium, Hungary, Costa Rica, Panama and Mexico, and are expanding to South Korea, Taiwan, Philippines, Malaysia, Argentina and Brazil. To ensure that patients receive the best care possible, Healthbase works mainly with hospitals that have international accreditations like JCI, JCAHO and ISO. Healthbase also offers medical tourism plans for self-insured businesses looking for affordable healthcare benefits for employees. To learn more, call 1-888-691-4584, email info.hb @ healthbase.com or visit http://www.healthbase.com.
Contact:
Mumtaz Pachisa
Healthbase Media Relations
Healthbase
Healthcare Beyond Boundaries'
287 Auburn Street
Newton, MA 02466, USA
Phone: 1-888-MY1-HLTH
Phone: 1-888-691-4584 (Toll Free)
Phone: 1-617-418-3436 (International)
Fax: 1-800-986-9230
Featured Product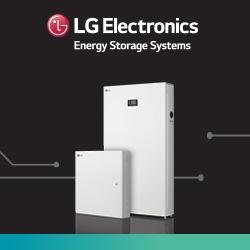 LG Solar is transforming today's solar landscape, offering precision-manufactured and high-efficiency solar panels for homeowners who demand high performance, reliability and consistently strong energy yield from a brand they can trust. LG modules feature outstanding durability, appealing aesthetics and high-efficiency technology, backed by a limited 25-year product, performance and labor (up to $450) warranty. Homeowners who purchase LG Solar modules know they're protected by a diversified global brand.