Sunsei® product line helps bring solar energy into Northern Europe outdoor lifestyle
Montreal, Canada, May 15, 2008 - ICP Solar Technologies Inc. (OTCBB: ICPR, FRANKFURT: K1U.F), a developer, manufacturer and marketer of solar panels and products, today announced that is has appointed EnergyGross as its distribution partner in Finland and Sweden.

EnergyGross is a distributor of specialized energy saving, green, eco solutions. Their product portfolio includes wind turbines, hydro power solutions, solar heaters, heat exchanges, energy efficient LED lamps and rechargeable batteries by SANYO.
"The Nordic countries are world leaders in the use of both renewable energy and alternative fuels" stated Pascal Petit, ICP Solar's VP of Sales- Europe and Asia Pacific. "This is a market where people are very aware of their environment and have quickly embraced the use of alternative fuels and renewable energy so the demand for our products is high. We are thrilled to be working with EnergyGross in order to be able to provide Nordic consumers with the entire Sunsei® range of solar products."
"The Nordic people have always embraced the outdoor life. Sailing and camping are a integral part of our culture," stated Harri af Hällström, MD of EnergyGross. "Sunsei® solar products are the most innovative and reliable products of their kind. Their portability, reliability and designs will be quickly embraced and become a part of everyone's camping or sailing adventures. We look forward to a long and productive relationship with ICP Solar as we continue to build awareness of alternative energy technologies and the Sunsei® brand."
About ICP Solar Technologies, Inc:
ICP Solar is a developer, manufacturer and marketer of solar panels and solar cell based products and building materials. Through the application of next-generation technologies and use of proprietary intellectual design the Company aims to be the industry's innovation leader. For the past 19 years, ICP Solar has led the consumer market through innovation and has now begun to apply that same philosophy to the OEM, rooftop and power generation segment of the solar industry. ICP Solar's management has over 50 years of experience in the renewable energy sector. ICP Solar is the North American licensee of the Coleman® brand in the solar charger category. The company's headquarters are located in Montreal, Canada, with additional locations in the USA, Spain, Ireland and France.
About EnergyGross:
EnergyGross is specialized in energy saving green eco solutions for the mass market. Its portfolio includes smaller size wind turbines, water power, solar heaters, heat exchanges, new efficient LED lamps, new efficient rechargeable batteries
Corporate information may be found at www.icpsolar.com
Corporate information on EnergyGross may be found at www.energygross.se/
The forward-looking statements herein include, but are not limited to, the expected expansion of our solar solutions into Europe Middle East, Asia and Africa. Our actual results may differ materially from those implied in these forward-looking statements as a result of many factors, including, but not limited to, overall industry environment, customer acceptance of our products, delay in the introduction of new products, further approvals of regulatory authorities, adverse court rulings, production and/or quality control problems, the denial, suspension or revocation of permits or licenses by regulatory or governmental authorities, termination or non-renewal of customer contracts, competitive pressures and general economic conditions, and our financial condition. These and other risks and uncertainties are described in more detail in our most recent SB-2 filing with the Securities and Exchange Commission. Forward-looking statements speak only as of the date they are made. We undertake no obligation to update or revise such statements to reflect new circumstances or unanticipated events as they occur, except as required by applicable laws, and you are urged to review and consider disclosures that we make in the reports that we file with the Securities and Exchange Commission that discuss other factors germane to our business.
Contact:
ICP Solar
Laurent Lafite, 514-270-5770
Llafite@icpsolar.com
or
Lippert/Heilshorn & Associates
Jody Burfening/Elric Martinez, 212-838-3777
emartinez@lhai.com
Featured Product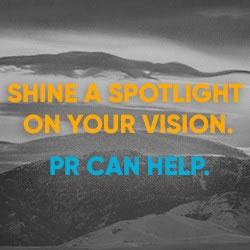 FischTank Marketing and Public Relations provides communications and marketing services to both start-up and established renewable energy companies. We provide media relations, content writing, digital/social media, and other marketing support to companies working in sectors spanning solar, LED lighting, energy storage, hydrogen, battery development and manufacturing, alternative fuels, and more. Our clients have been featured in top tier media including print, online and broadcast.