Ecologically friendly groups, organizations, and small businesses may be eligible to receive funding for the pursuit of environmental repair, alternative energy development, carbon emission reduction techniques, forest management, general global stewardship.
The TerraMadre Foundation, based in Colorado, U.S.A., is an environmentally benevolent funding organization whose sole work is to aid in the healing process and rehabilitation of the global ecology and environment. It is a non-profit, globally active, ecologically proactive group that is totally devoted to the "greening" of the planet.

The TerraMadre Foundation's approach is to research, explore, study, and finally approve those entities deemed genuinely dedicated to the goals most in keeping with the values of the Foundation. Once the vetting process has been completed and approved, those organizations considered most qualified to receive funding are notified, and the grant process is initiated.
Those ecologically friendly groups the have had funds granted are followed and studied, mostly for the benefit of the Foundation to improve and enhance it's abilities to move forward in the process of environmental and ecological repair and stewardship.
The TerraMadre Foundation can be contacted at P.O. Box 61, Grant, Colorado, U.S.A. 80448, or at www.theterramadre.org.
Featured Product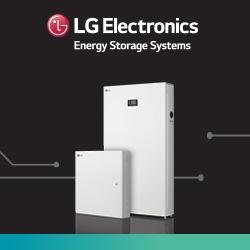 LG Solar is transforming today's solar landscape, offering precision-manufactured and high-efficiency solar panels for homeowners who demand high performance, reliability and consistently strong energy yield from a brand they can trust. LG modules feature outstanding durability, appealing aesthetics and high-efficiency technology, backed by a limited 25-year product, performance and labor (up to $450) warranty. Homeowners who purchase LG Solar modules know they're protected by a diversified global brand.