Limited gas pipeline connectivity and rising natural consumption rate in the domestic market will force Spain to import more LNG in the coming years.
In 2007, natural gas accounted for around 21% share in Spain's total energy generation, second after oil. Thus, natural gas in Spain has always played a vital role in meeting its rapidly growing domestic energy demands.

However, limited natural gas resources forced Spain to start importing LNG form international market. Domestic natural gas production is negligible, so Spain natural gas import is obvious. But geographical constraints and limited number of gas pipelines with Morocco forced Spain to pen down supply contracts with LNG exporting countries.
Its domestic natural gas requirements in 1994 forced the country to start import, as its government introduced the gas fired power station. And year by year gas fired power stations' numbers in Spain are increasing to keep its environment clean as per the EU directives. In the near future (especially in 2010 and years onward), more gas fired power plants are expected to come online to maintain an equilibrium in the domestic power market without hurting the environment. This will boost up the natural gas consumption level in future.
Rising industrial power demand is accelerating strongly, thus more power plants are required to keep supply equals to demand. In this context, setting up natural gas fired power plant is good option for Spain, as it has high calorific value and relatively cleaner source of energy. This will keep natural gas demand up for both combined cycle gas turbines and gas fired power plants in the coming years. Moreover, our "Global LNG Market - The Road Ahead" found that domestic requirement of natural gas in Spain will resulted in a CAGR of 2% (approx) in LNG demand during 2010 to 2030. This will open up further, business opportunities for the LNG exporting countries during this time phase.
This report also provides a detailed study on other countries' LNG market, too. It covers the LNG importing Asian countries' information like Japan, China and India and South Korea. We have also covered North America (the US) and Europe (France) from the LNG consumption point of view. Whereas, from exporting point of view, we have covered Australia, Indonesia, Malaysia, Australia, Oman, UAE, and Qatar to understand the global LNG supply and demand market both at present and in future.
For FREE SAMPLE of this report visit: http://www.rncos.com/Report/IM556.htm
Check DISCOUNTED REPORTS on: http://www.rncos.com
About RNCOS:
RNCOS, incorporated in the year 2002, is an industry research firm. We are a team of industry experts who analyze data collected from credible sources. We provide industry insights and analysis that helps corporations to take timely and accurate business decision in today's globally competitive environment.
Featured Product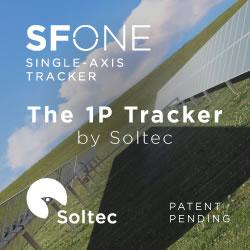 Soltec manufactures and supplies solar trackers designed and proven for extreme climate conditions, which is an ideal solution for any region's environment. Soltec's trackers are self-powered, requiring no additional PV module or grid-powered connection. Bifacial modules collect energy on both the front and rear sides, capturing reflected irradiance from the ground surface under and around the tracker and from other modules. Depending on site conditions, bifacial yield-gain can reach +30 percent.