Dedicated Product Line, Supply Chain Expertise Better Serves Global Solar Demand
ST. PAUL, MN - October 21, 2009 - 3M today announced completion of expanded manufacturing capacity for 3M™ Scotchshield™ Film, a leading solar film critical to the manufacturing of crystalline silicon photovoltaic (PV) modules. In response to accelerating customer demand, the new capacity, located in Singapore, features state-of-the-art equipment dedicated solely to manufacturing the 3M™ Scotchshield™ Film product. This expansion brings better volume efficiencies, plus yield and optimization improvements to best serve the rapidly expanding solar industry.

"3M draws upon decades of experience producing similar materials for other industries and applies this heritage to our line of renewable energy products," said Scott Norquist, manager of Energy Generation for the 3M Renewable Energy Division. "This manufacturing expansion confirms 3M's commitment to providing tried and true technologies for renewable energy and demonstrates our ability to swiftly respond to the shifting marketplace and customer demands."
3M's integrated supply chain for the 3M™ Scotchshield™ Film product allows the company to be a single source supplier to customers around the globe. This advantage brings significant time- and cost-savings benefits to solar manufacturers whose focus is on bringing down overall costs of the module manufacturing process. As an organization with international reach, 3M is able to provide services and solutions for solar companies in the United States, Western Europe and Asia looking to serve global solar marketplaces.
3M's Renewable Energy Division is composed of two key business units: Energy Generation and Energy Management. These focus areas encompass new and existing technologies for solar and wind energy, geothermal and biofuel products that all draw upon 3M's deep background in cost-saving advanced materials technologies.
3M's 106-year history with established coatings, film, tape, adhesive and optical technologies forms the backbone of proven energy-saving products. The company's uncanny ability to mix and match seemingly unrelated technologies plays out time and again to create state-of-the-art solutions. For instance, 3M pioneered solar films 25 years ago, when scientists first developed solar energy and mirror films. The company also has significant experience in developing products for long-term exposure to outdoor environments and has unmatched capabilities in weathering.
Visit 3M at Solar Power International: 3M will be exhibiting its latest solar component technologies at booth #377.
About 3M
A recognized leader in research and development, 3M produces thousands of innovative products for dozens of diverse markets. 3M's core strength is applying its more than 40 distinct technology platforms - often in combination - to a wide array of customer needs. With $25 billion in sales, 3M employs 75,000 people worldwide and has operations in more than 60 countries. For more information, visit www.3M.com.
# # #
Contact:
Colleen Harris
3M Public Relations
(651) 733-1566
http://www.3m.com/PressContact
Caroline Venza
Antenna Group Public Relations (for 3M Renewable Energy)
(415) 977-1939
caroline@antennagroup.com
Featured Product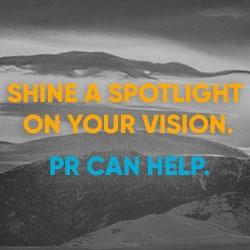 FischTank Marketing and Public Relations provides communications and marketing services to both start-up and established renewable energy companies. We provide media relations, content writing, digital/social media, and other marketing support to companies working in sectors spanning solar, LED lighting, energy storage, hydrogen, battery development and manufacturing, alternative fuels, and more. Our clients have been featured in top tier media including print, online and broadcast.