Utilities and other large-scale energy providers with significant percentages of coal in their generation portfolios can profitably transition toward more flexible and less capital intensive efficiency and renewables technologies using a business approach outlined in a new economic study.
For immediate release:
Thursday, March 4, 2010
Contacts:
• Paul Sheldon, Natural Capitalism Solutions, 720-684-6837
• Tim Wagner, Resource Media, 801-364-1668
Transition from Coal to Clean Energy Makes Good Business Sense
Economic Study Demonstrates Profitability for Utilities
LONGMONT, Colo. - Utilities and other large-scale energy providers with significant percentages of coal in their generation portfolios can profitably transition toward more flexible and less capital intensive efficiency and renewables technologies using a business approach outlined in a new economic study released today.
The report, "Coal Plants in Transition: An Economic Case Study," provides a "proof of concept" for utilities to consider as they evaluate investments in new generation capacity and upgrades to existing facilities. It was developed by Natural Capitalism Solutions, a Colorado nonprofit research firm specializing in sustainable business strategies.
"We are quickly entering a water- and carbon-constrained world, and we wanted to look at what options might be available to utility managers and other energy providers," said Paul Sheldon, a senior consultant at Natural Capitalism Solutions and the report's main author. "We believe that these findings represent a business approach for energy managers to consider as they are faced with difficult decisions regarding the future of their facilities. We've shown that this approach allows them to maintain reliability and still profit in their transition to 21st century energy technologies."
Using the 35-year old, 2,250-megawatt Navajo Generating Station near Page, Ariz. as a case study, the analysis examines the costs and benefits of the plant's future. As with many aging power plants nationwide, Navajo is due for upgrades necessary for it to comply with pollution and air quality regulations. Such retrofits can entail substantial costs, running into the hundreds of millions of dollars.
As utilities weigh their business options, the "Coal Plants in Transition" report concludes, there is a strong case to be made for shifting generation capacity to a full range of clean energy resources, including wind, photovoltaic and concentrated solar, geothermal, and biomass, combined with large-scale supply and demand-side efficiency measures.
While such technologies represent significant investments, the Natural Capitalism Solutions study shows that those expenditures can not only be offset, but that significant revenue streams can be generated through the sale of pollution credits, carbon credits, water rights and fuel savings.
In the Navajo case study, the authors ran a number of iterations of their model, testing low, medium and high market pricing for all of the variables. They calculated that when average or "medium" values were applied, the generating capacity from Navajo could reliably and profitably be replaced, with the result being an estimated revenue surplus of $157.6 million annually.
"It's profitable for utilities to be investing in cleaner energy sources right now," said Hunter Lovins, the founder of Natural Capitalism Solutions. "Replacing sunset technologies with more of the same - repeating the mistakes of the past - may feel more comfortable, but it makes no economic sense. Clean energy is more than just clean. It's more profitable than dirty power for utilities and better for communities and consumers. This report highlights one of the aspects of how we can prosper by unleashing the new energy economy."
In order for utility managers to be able test data to see firsthand how different scenarios play out, Natural Capital Solutions developed an online calculator version of the model, which is available at
www.natcapsolutions.org/coal/calculator.xls.
"Obviously, the circumstances and data will be different for every utility," said Sheldon. "A business plan based on our ideas may work for some utilities and not for others, depending on their specific situation. But we have shown that the concept is sound and that it is possible for utilities to continue meeting their demand while at the same time investing in new clean energy technologies to replace aging coal-burning facilities."
Sheldon said although the Transition report includes a discussion of additional benefits that might accrue in transitioning to clean energy - including job creation, economic development and externalities such as improved air quality and decreased public health costs - such variables are not factored into the model.
Craig Cox, executive director of Interwest Energy Alliance, a nonprofit trade association representing leading wind and utility-scale solar energy companies, said the study will provide utilities with quantitative tools that will help them navigate business decisions in the 21st century.
"In my home state of Colorado, clean-energy industries are providing a significant boost to our economy at a time when we really need it," Cox said. "We're seeing significant interest in these technologies throughout the Southwest, so from the perspective of utility managers, this study should give them a new approach to decision-making at a critical time when they are faced with many uncertainties."
Additional contacts:
• L. Hunter Lovins, Natural Capitalism Solutions, 720-684-6580
• Craig Cox, Interwest Energy Alliance, 303-679-9331
###
An mp3 recording of the press tele-conference for the report's release, along with a two-page executive summary of the report, will be posted online at:
www.natcapsolutions.org.
A copy of the full report can be downloaded directly from:
www.natcapsolutions.org/CoalPlantsinTransition.pdf
Natural Capitalism Solutions is nonprofit whose mission is to educate senior decision-makers in business,
government and civil society about the principles of sustainability. NCS creates innovative, practical tools and
implementation strategies for companies, communities and countries that show how to restore and enhance
natural and human capital while increasing prosperity and quality of life.
Featured Product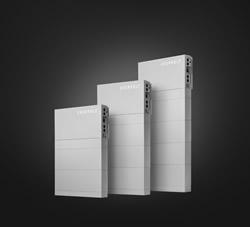 Extract maximum power production from every roof size and shape. HIT® AC Series combines the module efficiency of Panasonic solar panels with the intelligence of Enphase microinverters. A built-in IQ 7X microinverter with Individual MPPT (Module-level Power Point Tracker) tracking helps deliver an all-in-one module that offers design flexibility, reduced installation time, and a higher ROI. Field-replaceable microinverter with no DC wire management required yields lower cost of ownership.