The Partnership Will Assist in Meeting Arizona's Growing Solar Demand
Scottsdale, AZ and Brighton, MI, March 24, 2010 - American Solar Electric, Inc. and Fronius USA, LLC today announced a photovoltaic (PV) inverter supply agreement. The agreement calls for Fronius to supply American Solar Electric with enough high-efficiency inverters to support the generation of over 2.3 megawatts (MW) of solar electric power.

"With Fronius, we are offering a proven and smart inverter to deliver greater value to end-users," explains Sean Seitz, President of American Solar Electric. "By expanding our long-time partnership with Fronius, we can now offer our customers additional cost savings associated with a high volume supply agreement while providing a highly-efficient, reliable component to complement the solar electric systems we install."
American Solar Electric is Arizona's leading designer and installer of residential solar electric systems. The combination of American Solar Electric's expertise in the design and installation of integrated rooftop solar electric systems, coupled with reliable system components like Fronius inverters offers Arizona homeowners the perfect solution to their investment in solar energy.
"We have been a manufacturer partner of American Solar Electric for many years," states Gord Petroski, Director, Fronius USA Solar Electronics Division. "We are very pleased to expand our relationship to help meet Arizona's growing demand for solar."
American Solar Electric, Inc. is an Arizona-based design-build firm specializing in photovoltaic (solar electric) power systems for residential and home builder applications. Headquartered in Scottsdale, the company is responsible for the installation of more than 10 megawatts of photovoltaic power in Arizona, statewide. American Solar Electric's approach includes system design, permitting, procurement, installation, interconnection, and commissioning. Additional information on the company's products and services is available on-line at www.americanpv.com.
Fronius USA, LLC Solar Electronics Division is the North American sales, support and distribution center for Fronius International GmbH, headquartered in Wels, Austria. Specializing in energy conversion technologies, Fronius has over 65 years experience and employs over 2800 globally. Fronius has developed a revolutionary inverter concept that is used for both grid-tied as well as European stand-alone solar systems. Fronius takes pride in providing world class customer service and has over 350,000 Fronius solar inverters installed worldwide. For more information visit www.fronius-usa.com.
Featured Product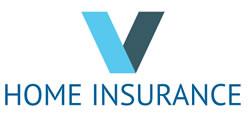 vHomeInsurance.com analyzes home insurance, climate and other environmental factors that impact insurance.