Participating to the general contribution of Schneider Electric to Haiti's reconstruction after the earthquake that hit the country in January, Schneider Electric announced today its donation of a powerful combination of renewable energy equipment to bring electricity back to Maison De Naissance.
Vancouver, BC, April 23, 2010 - Participating to the general contribution of Schneider Electric to Haiti's reconstruction after the earthquake that hit the country in January, Schneider Electric announced today its donation of a powerful combination of renewable energy equipment to bring electricity back to Maison De Naissance in poverty stricken Haiti.

Maison De Naissance, a non-profit public charity, gives birth to hope and a brighter future for the poorest of the poor in Haiti. Their mission is to serve a destitute group of women and children in Haiti and they measure success by enhanced access to perinatal care and improvements to pregnancy outcome.
Thanks to the tireless efforts of Maison De Naissance, neonatal mortality rates, within their zone of service, have been reduced by an astounding two-thirds in just three years. But the obstacles the team faces in their day-to-day operations are daunting.
Their sole source of power was an unreliable 15 kW diesel generator, for which the fuel costs often exceeded $1000US per month. The charity's electrical system frequently malfunctioned and power could be off for days. Through a single generous donation, Maison De Naissance upgrade to a solar powered system. However, there was no money for key renewable energy generation accessories inverters or batteries, so that's where Schneider Electric stepped in to provide far more than Maison De Naissance required.
The donation in details
The donation of products from the Renewable Energies Business of Schneider electric include; the Schneider Electric Xantrex XW4024, Xantrex XW System Control Panel, Xantrex XW Power Distribution Panel, Xantrex XW Hybrid Inverter/Charger and the Xantrex XW Automatic Generator Start.
"Sincere thanks for this incredibly generous offer. It is beyond our expectations, and the additional equipment included with the inverters will eliminate many other potential power system issues," said Jim Grant, Chief Logistics Officer for Maison de Naissance. "The power distribution panel and connection kit will also greatly simplify the installation, and were thoughtful additions. The Renewable Energies Business of Schneider Electric's support is critical in helping us continue to provide healthcare services to mothers and babies without interruption".
A global effort supported by Schneider Electric Foundation.
This generous donation from the Renewable Energies Business is only one of the actions that Schneider Electric and its Foundation have launched to help Haiti's population after this unprecedented catastrophe.
>emergency programme
To contribute to emergency needs, the Foundation supports two projects led by:
>The Africa and Caribbean Zone
The Zone donates 10,000 euros to the Cruz Roja Dominicana. The Foundation matches this donation with an additional 10,000 euros.
>The Association Fraternité Universelle (AFU).
With a strong presence in Haiti, this organization is already a partner of Schneider Electric Foundation for 6 years and proposes development projects. Following the earthquake, the NGO has decided to put in place an emergency camp for several thousands orphans. The Foundation will support this project with an exceptional contribution of 20,000 euros.
>reconstruction programme
The Foundation is currently identifying initiatives and potential partners. With this rebuilding programme, the objective is to renovate schools specialising in electrical technology and to bring power grids back on line.
Habitat for Humanity & Aide et Action have already been selected. With an historical involvement in Haiti, their missions are to contribute to eliminate poverty housing and homelessness from the world and to provide education. The Foundation will donate 60,000 euros.
Furthermore, the IT business has just proposed to give materials for example.
###
About Schneider Electric's Renewable energy business
Schneider Electric's Renewable Energies Business focuses on providing renewable energy solutions to our customers. The renewable energy solutions complement Schneider Electric's integrated solutions.
About Schneider Electric Foundation
Created in 1998 under the aegis of Fondation de France, the Schneider Electric Foundation participates in the company's commitment to sustainable development.
The Foundation's objective is to support collective and association-supported projects to help the most disadvantaged groups, who can find themselves cut off from the rest of society. It promotes projects located near Schneider Electric sites around the world that offer an opportunity for long-term employee involvement. The Foundation had regularly participated in relief efforts. Among them, we recently helped in 2009, after the tropical storm in Philippines, Indonesia, and Vietnam; in 2008, for the earthquake in China, In 2010, it launched a programme following the earthquake in Haiti, in Chile, and also after the storm that hit the west coast of France.
www.foundation.schneider-electric.com
About Schneider Electric
As a global specialist in energy management with operations in more than 100 countries, Schneider Electric offers integrated solutions across multiple market segments, including leadership positions in energy and infrastructure, industrial processes, building automation, and data centres/networks, as well as a broad presence in residential applications. Focused on making energy safe, reliable, and efficient, the company\'s 100,000+ employees achieved sales of more than 15.8 billion euros in 2009, through an active commitment to help individuals and organisations "Make the most of their energy".
www.schneider-electric.com
Schneider Electric and Xantrex are trademarks of Schneider Electric, registered in the United States and other countries.
Featured Product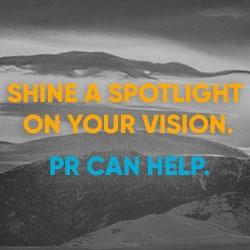 FischTank Marketing and Public Relations provides communications and marketing services to both start-up and established renewable energy companies. We provide media relations, content writing, digital/social media, and other marketing support to companies working in sectors spanning solar, LED lighting, energy storage, hydrogen, battery development and manufacturing, alternative fuels, and more. Our clients have been featured in top tier media including print, online and broadcast.