AltEnergyMag.com launches a Special Newspage for Press Releases and news related to the SOLAR 2010 in Phoenix, AZ May 17th - 22nd. To view Special Newspage visit: https://www.altenergymag.com/news.php?show=ases10
San Diego, California, April 26th, 2010, AltEnergyMag.com which partners with over 14 Tradeshows internationally each year has added a special news page during the time surrounding SOLAR 2010 that is devoted entirely to news from this year's show.

This free service will provide a forum for exhibitors of the show to submit show related PR directly to this special newspage. By having all the news and PR together it will give attendees a one stop shop to get all the information about the exhibitors they need to plan there trip. It will also give insight into the show happenings to those who can't attend.
AltEnergyMag.com's sister publication HomeToys.com has been offering this service for years during Consumer Electronics most important tradeshows. The feedback has been all positive and the same is expected for the Alternative Energy Magazine.
For more information or to submit a press release please visit https://www.altenergymag.com/news_submit.php?show=ases10 or email sales@altenergymag.com.
About AltEnergyMag.com
Publishing a bi-monthly eMagazine since 2002 AltEnergyMag.com has grown into a highly regarded news and information source for Alternative and Renewable energies. As an official Google News Source and with well over 75,000 monthly visitors, AltEnergyMag.com is a premier go-to information source for all facets of the Alternative Energy industry. With in-depth content and vast archives, AltEnergyMag brings the industry directly to the desktops of industry insiders from around the globe.
###
Contact:
Brandon Hetherington, LJB Management Inc.
Marketing and Business Development
brandon@ljbmanagement.com
Phone - 949.209.8812 / Fax - 631.614.5216
Featured Product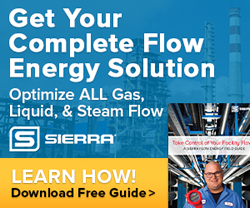 Download Flow Energy Guide - Written by Engineers For Engineers. Learn how to save on energy costs by optimizing your facility flows that impact costs like compressed air, natural gas, steam, and hot or chilled water.