Siemens, Brightsource Energy and Areva among the finalists in the categories
CSP Today is proud to announce the finalists in each of the categories of the 1st US CSP Today Awards. The Award Ceremony has been organized by CSP Today in conjunction with the 4th Concentrated Solar Power summit USA which will take place in San Francisco on the 24th & 25th of June and has over 650 confirmed attendees. The finalists will be selected from a popular vote taking place on the first day of the event and will be handed to the winners in a Ceremony in the evening of the same day.

The finalists are as follows:
1. Award to CSP innovation
Solar Trust of America
Areva
Brightsource Energy
Esolar
Sopogy
2. Award for CSP competitiveness
Abener
Rioglass
Lauren Engineers & Constructors
Siemens Energy
Schott Solar
3.Award to the best increased dispatchability solution
Areva
SENER
Solar Reserve
KBA Metalprint
ACS Cobra
4. Award to best applied research and development in CSP
Solar Trust of America
Siemens Energy
PPG Industries
Apollo Solar Welding
Schott Solar
5. Award to best commercialized technological innovation
Stirling Energy Systems
Sopogy
Schott Solar
In order to vote for the winner in each category you must be attending the summit in San Francisco. To find out more information on the event or the Award Ceremony please visit www.csptoday.com/us
Or contact
Joshua Bull
Director - North America
CSP Today
josh@csptoday.com
+44 (0)20 7375 7227
Featured Product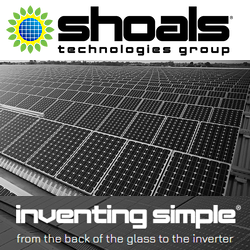 Inventing Simple® isn't just a slogan to us, it's a way of life. Using simple plug-and-play ideology, we revolutionized solar installations in 2003 with our Interconnect System™. Our harnessing system is now the gold standard EPC's use around the world. By using simple ideas, we are making solar energy a more affordable and clean power source for future generations.