Solar Frontier Americas, a subsidiary of Showa Shell and producer of the world's most ecological solar photovoltaic (PV) technology, has appointed new VP and COO Greg Ashley to oversee the commercialization of the company's breakthrough "CIS" thin-film solar technology in the U.S. market.
GREGORY ASHLEY JOINS SOLAR FRONTIER AMERICAS

AS VICE PRESIDENT AND COO
Solar industry veteran leads expansion of Solar Frontier
into new markets
SANTA CLARA, Calif., - June 22, 2010 - Solar Frontier Americas Inc., a 100% subsidiary of Solar Frontier K.K., which is a 100 % subsidiary of Showa Shell Sekiyu K.K. headquartered in Tokyo, has appointed Gregory Ashley as vice president and chief operating officer of its operations across the Americas. Ashley will oversee sales and marketing for Solar Frontier in North and South America and is responsible for commercializing Solar Frontier's breakthrough CIS thin-film solar PV technology in some of the most dynamic global markets for solar energy.
"Greg brings nearly 30 years of experience in the energy sector and will be invaluable to Solar Frontier's emergence in the North American and South American markets," said Brooks Herring, executive officer of international business at Solar Frontier K.K.. "With his expertise in solar energy systems, smart grid development and energy efficiency, Greg was our top choice to help bring to market the most bankable PV technology yet available to customers across the continents."
Solar Frontier's proprietary CIS thin-film solar technology offers compelling economic benefits by delivering consistently superior performance compared to other leading technologies, delivering more energy for less. Solar Frontier also uses less natural resources and raw materials than competing crystalline-silicon processes, enabling faster energy payback as well as less carbon emissions per KW of production capacity. Finally, Solar Frontier does not use materials like cadmium or lead in its production process, thus minimizing its environmental impact and offering superior PV panel recyclability. Solar Frontier's key products in the U.S. market (SF-US-B series CIS solar modules) are UL certified and CEC listed.
"Solar Frontier's highly sustainable PV technology is extremely well positioned in the critical ratio of cost versus efficiency," said Ashley. "We will be able to meet demand competitively when our third plant comes online in 2011 at 900 MW. It will be the largest solar panel manufacturing facility in the world. My immediate focus is on building a top-notch operations team, which will be headquartered here in Santa Clara, Calif." Ashley looks forward to meeting members of the industry and media at the Solar Frontier booth at Intersolar North America from July 13-15 in San Francisco.
Ashley joins Solar Frontier Americas from Canadian Solar, where he recently held the position of president, United States Division, and was responsible for U.S. sales and marketing and supporting the growth of emerging global markets. Prior to Canadian Solar, Ashley served as senior manager of strategic business development at SunEdison.
About Solar Frontier K.K.
Solar Frontier K.K., a 100% subsidiary of Showa Shell Sekiyu K.K., is committed to creating the most economical, ecological solar energy solutions in the world, on the world's largest scale. Solar Frontier's proprietary CIS technology, denoting key ingredients Copper, Indium, and Selenium, has the best overall potential to set the world's most enduring standard for solar energy. This is based on our legacy of work in solar technology since the 1970s, the priority focus our laboratories have given to CIS since 1993, and our success in large scale CIS commercialization since 2007. The critical factors that combine to make CIS the overall economical and ecological leader include high efficiency and low production costs as well as superior reliability, stability, sustainability, non-toxicity, and lower overall energy consumption in the manufacturing process to yield a faster energy payback time. That is why in 2009 we announced plans for a 900MW factory in Miyazaki, Japan. Scheduled to commence operations in 2011, it will become the world's largest photovoltaic production facility, enabling Solar Frontier to meet worldwide demand for the new standard in affordable solar panel performance. Visit www.solar-frontier.com for more information. Visit the Solar Frontier booth at Intersolar North America in San Francisco www.intersolar.us.
Showa Shell Sekiyu K.K.
Showa Shell Sekiyu K.K. is listed on the Tokyo Stock Exchange and has roots dating back more than 100 years in the downstream energy business.
MEDIA CONTACTS
United States Inquiries
James Cortese, Edelman
Tel: 650-762-2813
Email: James.Cortese@edelman.com
Global Inquiries:
Daniel Lochmann, Edelman (Tokyo)
Tel: +81 36858 7721
Email: SolarFrontier@edelman.com
Featured Product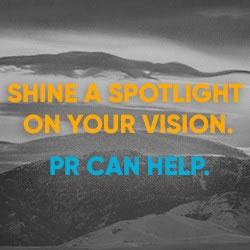 FischTank Marketing and Public Relations provides communications and marketing services to both start-up and established renewable energy companies. We provide media relations, content writing, digital/social media, and other marketing support to companies working in sectors spanning solar, LED lighting, energy storage, hydrogen, battery development and manufacturing, alternative fuels, and more. Our clients have been featured in top tier media including print, online and broadcast.