Company to Demonstrate Integration of Processes at Boardman Biorefinery
Lakewood, Colo. - June 28, 2010 - ZeaChem Inc., a developer of biorefineries for the conversion of renewable biomass into sustainable fuels and chemicals, today announced the successful production of ethanol at a capacity that can be scaled to commercial production. ZeaChem's results have been confirmed by third party vendors who will enable production of ZeaChem biofuels and bio-based chemicals. The company will now demonstrate the integration of its biorefining processes at its 250,000 gallon per year Boardman, Oregon biorefinery.

Using off-the-shelf catalysts and standard equipment in an innovative way, ZeaChem produced ethanol from ethyl acetate through a process called hydrogenation -a common industrial practice that is readily scaled to commercial levels.
"Through the successful production of ethanol, we've completed ZeaChem's C2 carbon chain suite of products, which includes acetic acid, ethyl acetate, and ethanol," said Jim Imbler, president and CEO of ZeaChem. "The next step is to integrate these known processes to achieve the ultimate target of commercial production of economical and sustainable biofuels and bio-based chemicals."
Ethanol is primarily used as a fuel additive blended with gasoline. The annual market for ethanol is $26.2 billion globally and $13.6 billion in the U.S.
Having completed testing of its C2 carbon chain suite of products, ZeaChem has begun fermentation work on a new suite of products - the C3 platform - using the same processes and equipment. The product platform includes propionic acid, propanol and propylene.
On June 2, 2010, the company broke ground on its 250,000 gallon-per-year biorefinery in Boardman, Oregon, the core technology of which will begin to come online in 2010. The integrated facility is being partially funded by a $25 million grant from the US Department of Energy (DOE) through the American Recovery and Reinvestment Act of 2009. The company will use the grant to build the chemical fractionation on the front end and the hydrogenation process on the back end for making cellulosic ethanol. The facility will begin to produce cellulosic ethanol in 2011. ZeaChem intends to build commercial biorefineries upon successful operations at the Boardman facility.
# # #
About ZeaChem Inc.
ZeaChem Inc. has developed a cellulose-based biorefinery platform capable of producing advanced fuels and intermediate chemicals. ZeaChem's indirect approach leapfrogs the yield and carbon dioxide (CO2) problems associated with traditional and cellulosic based biorefinery processes. In addition, ZeaChem has a significant capital cost advantage compared to other cellulosic technologies. By efficiently extracting the most energy possible from biomass feedstocks, ZeaChem significantly increases output while reducing both production costs and environmental impacts. Incorporated in 2002, ZeaChem is headquartered in Lakewood, Colo. and operates a research and development laboratory facility in Menlo Park, Calif.
Please visit www.zeachem.com for more information.
Press Contact:
Joey Marquart
A&R Edelman
650-762-2987
joey.marquart@edelman.com
Featured Product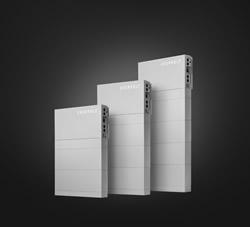 Panasonic's Total Home Energy System is built to deliver. The same battery technology we use to power the world's most advanced electric cars is now available to power your home. But it doesn't stop there. The all-in-one renewable energy system pairs Panasonic solar panels with Evervolt™ batteries to offer your customers a complete solar + storage solution, manufactured and warrantied by a company you know you can trust. In stock now.