National Energy Audit Company, Pro Energy Consultants, Announces Eight Grand Openings for Energy Auditing Franchises Across the Country.
CLEVELAND, OH -- (August 10, 2010) - Pro Energy Consultants, the nation's first home energy auditing franchise, introduces its newest group of franchises that have opened across the country this summer. The franchises are open for business by recent graduates of Pro Energy's Cleveland training program, and include locations in Philadelphia, Duluth, South Bend, Northeast Massachusetts, Chicago, Arlington, Colorado Springs and Reno. Pro Energy's professional trained experts' diagnostic energy audits identify energy leaks and performance issues that can be improved with energy efficient initiatives.

"It's great to welcome new franchise owners to our team," said Derek Sola, managing partner at Pro Energy Consultants. "With the nation's increased focus on energy conservation and fiscal responsibility, more states than ever are rewarding homeowners for making their homes energy efficient. The Pro Energy team is extremely pleased with our continued growth and the nation's increased environmental awareness."
Professional energy audits involve advanced technology, including electronic blower doors and infrared thermal imaging, to identify problem areas within the home. Homeowners receive a detailed report with a concise explanation -- including infrared pictures -- of exactly where the home is underperforming, as well as prioritized recommended improvements for maximizing energy efficiency.
Pro Energy Consultants is backed by more than 11,000 energy audits and 15 years' experience. Energy auditors undergo extensive training through the company's program in Cleveland, which includes three to four months of business preparation, infrared camera tutorials, and in-depth technical and on-site training.
"We understand homeowners are looking for affordable solutions to reduce their energy consumption and lower bills," said Sola. "Pro Energy has the tools, resources and expertise that homeowners can trust."
About Pro Energy Consultants:
Pro Energy Consultants' mission is to provide customized, comprehensive and diagnostic energy efficiency audits designed to maximize the comfort and energy efficiency of homes and "light" commercial buildings while reducing energy costs. This mission not only sets the worldwide standard for energy audits but also established Pro Energy as the world's leading expert on the subject. The company started in Cleveland, Ohio. For more information, call 888.9PROENERGY (1-888-977-6363) or visit www.proenergyconsultants.com.
Featured Product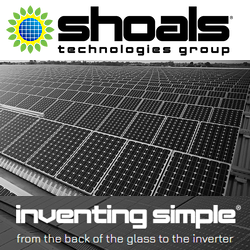 Inventing Simple® isn't just a slogan to us, it's a way of life. Using simple plug-and-play ideology, we revolutionized solar installations in 2003 with our Interconnect System™. Our harnessing system is now the gold standard EPC's use around the world. By using simple ideas, we are making solar energy a more affordable and clean power source for future generations.