Classes for first-of-its-kind scholarship program to begin August 23rd
SAN FRANCISCO, Aug 19, 2010—SolarCity®, City College of San Francisco and Young Community Developers today announced a first-of-its-kind solar training program for economically disadvantaged residents of the Bayview/Hunter's Point neighborhood. SolarCity will contribute scholarship funding for instructors, tuition and fees, books and student expenses. Young Community Developers (YCD), a community-based organization that provides a variety of training and support opportunities in Bayview, helped to identify and recruit the 15 students who will make up the program's inaugural class. The close working partnership among the community-based training organization, an academic institution and the nation's largest residential solar installer will create a unique educational experience in one of the Bay Area's most underserved neighborhoods. The City College program is believed to be the first solar scholarship program in the U.S. funded by a privately-held solar company.

"The process for creating this program has been unique; a collaboration of educators, industry and community," said John Rizzo, vice president of the City College Board of Trustees. "We are very pleased to be working with SolarCity to serve the Southeast community."
The first class of 15 students gathered this week to enroll at City College's Evans Campus in Bayview, with classes scheduled to begin on Aug. 23. The training program will include a specially developed series of credit and non-credit courses that will include instruction in electrical applications in construction, construction safety and photovoltaic (solar electric) installation. As part of the course, students will take the entry level exam of the North American Board of Certified Energy Practitioners (NABCEP), considered the "gold standard" for PV installation certification.
"This program has been a long time in the making, but I am delighted with the final result," said Peter Rive, SolarCity's co-founder and chief operations officer. "This partnership with City College and Young Community Developers will leverage the best of each organization to create one of the best solar training programs in the country, and hopefully, a model that can be duplicated at schools elsewhere."
Young Community Developers (YCD) has sought a group of students that have committed to strive for excellence, be punctual and demonstrate a willingness to learn. YCD will provide ongoing support, case management and retention for all selected students.
"Young Community Developers looks forward to coaching each individual to ultimately finishing the course successfully," said Fathina Holmes, YCD program manager. "We would like to thank all who have worked so hard to make this opportunity a reality."
SolarCity has donated a solar electricity system to City College as a training tool for the program, including 10 solar panels, an inverter and mounting hardware, and SolarCity staff will facilitate an "introduction to solar" workshop at CCSF for all interested students. SolarCity will also help develop the curriculum to expose students to a range of skills required not only for installation, but for engineering, design, sales and marketing, administration and other back-office activities required to offer residential and commercial solar power services.
About City College of San Francisco
City College of San Francisco (CCSF) is a public, two-year community college accredited by the Accrediting Commission for Community & Junior Colleges of the Western Association of Schools and Colleges. Since its founding in 1935, City College has evolved into a multicultural, multi-campus community college that is one of the largest in the country. CCSF offers courses in more than 50 academic programs and over 100 occupational disciplines. There is a full range of credit courses leading to the Associate of Arts and Science degrees, most of which meet the general education requirements for transfer to a four-year colleges and universities.
About Young Community Developers
Established in 1973, Young Community Developers, Inc. (YCD) is a 36 year old 501c (3) community based organization that provides a variety of training and support opportunities for residents of the Bayview Hunters Point neighborhood of San Francisco. Per year some eighteen hundred individuals (1,800) receive employment and training related services through YCD. The targeted population is among the hardest to serve. Over the years YCD has successfully operated both educational and employment based training opportunities for residents of the Southeast Sector.
About SolarCity
SolarCity—a national leader in solar power and energy efficiency design, financing, installation, monitoring and related services—was founded with the mission to help millions of homeowners and businesses adopt solar power and energy efficiency services, protect themselves from rising electricity costs and protect their environment from polluting power sources. The company's SolarLease®, PurePower™ and Commercial Power Purchase Agreement (PPA) options can make it possible for homeowners and businesses to switch to clean, solar power for less money than they currently pay for electricity. SolarCity currently serves more than 1,000 communities in Arizona, California, Colorado, Oregon and Texas. Additional information about the company is available on the Web at www.solarcity.com.
Media Contacts
Jonathan Bass
SolarCity
650-963-5156
jbass@solarcity.com
Gerald Bernstein
Director, ATTE
CCSF
415-550-4437
GBernste@ccsf.edu
Fathina Holmes
YCD
415 724-2610
fholmes@ycdjobs.org
Featured Product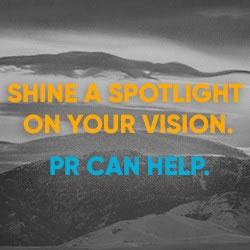 FischTank Marketing and Public Relations provides communications and marketing services to both start-up and established renewable energy companies. We provide media relations, content writing, digital/social media, and other marketing support to companies working in sectors spanning solar, LED lighting, energy storage, hydrogen, battery development and manufacturing, alternative fuels, and more. Our clients have been featured in top tier media including print, online and broadcast.