Commercial solar debut in U.S., Canada and Mexico Broadens LG commitment to sustainability, renewable energy
LOS ANGELES, Oct. 12, 2010 — LG Electronics Inc. today announced the company's entry into the North American commercial solar industry at the largest business-to-business solar conference in the western hemisphere, Solar Power International 2010 (booth 1143).

The technology leader's U.S. solar debut builds on LG's global expertise in marketing solar panels for residential, rooftop and commercial applications while capitalizing on LG's strong presence in the North American consumer and business-to-business marketplace, according to industry veteran Geoff Slevin, vice president, Solar Division, LG Electronics North America.
Launching LG solar panels in the United States also represents a major milestone in the company's plans to expand its global solar business to $2.4 billion by 2015. LG is investing $820 million over the next five years in its solar cell research and manufacturing to increase production capacity to more than one gigawatt.
"The U.S. is one of the fastest growing solar markets in the world and is expected to grow significantly over the next several years, in part due to federal and state incentives," said Slevin, who joined LG this year from Carlisle Energy Services and BP Solar. "LG's commitment to solar in the U.S. comes at just the right time to meet market demand for solar power with high-quality, sustainable and innovative products that consumers and businesses alike have come to expect from a global technology leader."
This week at Solar Power International 2010, LG Electronics is unveiling photovoltaic (PV) modules including high-performance multicyrstalline modules and monocrystalline modules. Ideal for a variety of installations including on-grid general applications such as residential, commercial and power generation for utilities, LG's PV modules provide high-level materials and cell efficiencies for capturing and storing energy.
Slevin highlighted key features of the new PV modules, including a unique light weight frame design that drains liquid even when installed at tough horizontal and vertical angles, internal mechanical load standards (5400Pa), and frame anodizing to improve the module frame's durability. Specific models on display include:
• RIE Module - This technology applies RIE (Reactive Ion Etching) innovation, previously used for semiconductors, to solar cells.
• MWT Module - This high performance multicrystalline module includes LG metal wrap through (MWT) technology, which can remove the wide ribbon usually found on the front of a multicrystalline module.
• High Power Monocrystalline Module - This high performance module uniquely combines all of LG's second-generation cell manufacturing technology into one cutting-edge unit. This module will be available in 2011.
• Tandem Thin Film - This large-area double-junction solar cell has one of the world's highest efficiency. Capitalizing on market demand for sustainable solutions, LG is developing non-toxic silicon thin film that does not require scarce resources to produce. LG Tandem Thin Film uses wide light wavelength range for high power generation efficiency, with an initial efficiency rate of 11.1 percent.
• Multicrystalline module- This module is designed for home, building rooftops and power generation facilities. This multicrystalline module has a low-light induced degradation (LID).
• Monocrystalline module - This module is designed for residential roof-top and building applications and is light weight and highly durable.
For more information on LG's Solar Division please visit: http://www.lg-solar.com
# # #
ABOUT LG ELECTRONICS NORTH AMERICA
LG Electronics North America, based in Englewood Cliffs, N.J., is the North American subsidiary of LG Electronics, Inc., a global force and technology leader in consumer electronics, home appliances and mobile communications. In the United States, Canada and Mexico, LG Electronics sells a range of stylish and innovative home entertainment products, mobile phones, home appliances, business solutions, air conditioning and solar products, all under LG's "Life's Good" marketing theme. For more information, please visit www.LG.com.
Featured Product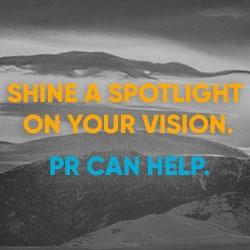 FischTank Marketing and Public Relations provides communications and marketing services to both start-up and established renewable energy companies. We provide media relations, content writing, digital/social media, and other marketing support to companies working in sectors spanning solar, LED lighting, energy storage, hydrogen, battery development and manufacturing, alternative fuels, and more. Our clients have been featured in top tier media including print, online and broadcast.