WPP and its technical personnel have provided project management, construction management, start-up, performance testing and operations & maintenance services for over 65 independent power generation projects worldwide. Our extensive experience in management, design, and field activities provides a tremendous advantage with respect to technical representation on projects. All WPP personnel typically have both design and field experience prior to their involvement as project technical representatives for our clients.
About us

WPP offer a complete turnkey solution for waste to energy power plants from 2-1200 MW core business, our team of engineering professionals has the specialized expertise and depth of knowledge to meet the demands of our clients in the power generation industry. From troubleshooting and upgrading power plants facilities, to relocating entire power plants at a project's site, WPP offers specialized products and services that are tailored to our customers' needs and designed to meet their goals and objectives. WPP knows power plants systems and offers alternatives that can keep your project within budget without compromising exceptional results. Contact us to learn more about our waste to energy power plant services.
We Customize
WPP Corporation can customize any of our engineering solutions to address specific goals, objectives and tasks. As a versatile engineering services provider, WPP can provide complete solutions to your project— from start to finish. Given our longevity and experience, our engineering professionals are equipped to combine unique requirements into every aspect of the project plan. WPP and its team of engineering professionals have the experience necessary to provide solutions for any customization project. Send a request form to learn more about our customization services.
We Modernize
With the current demands for an alternative green energy power systems, WPP has expanded its services to include certain hardware and accessories; advanced software associated with a variety of new control systems or upgrades along with conversion, modernization and engineering services, which include plant design and turnkey operations. WPP has the knowledge needed to extend the life of the waste to energy power plant station, its systems and components. Contact us today to learn more about our modernization and reapplication services.
We Optimize
WPP can perform a comprehensive evaluation of your entire operation to generate detailed recommendations for increasing output, improving heat rate, improving reliability and availability, reducing operational and maintenance costs and enhancing the lifespan of parts. Additionally, WPP offers combustion tuning and performance testing, allowing you to utilize one source for testing and tuning services. WPP offers advanced engineering leadership and services to optimize performance and help our clients achieve their goals. Contact us to learn more about our optimization services.
Summary
This document only touches on the capabilities of WPP Power, our associated companies and our partners. We strive to look at all plant installations, field service projects, commissioning projects, transmission and distribution as well as repairs from the owner and end user point of view and we work in partnership with our client, the owner, operator, end user as a integral part of their team.
We at WPP look forward to assisting with your power plant projects, oilfield installations, water and wastewater treatment needs and we also provide control, automation and component maintenance services as well. For early stage proposals, we will also provide conceptual studies, pre-design investigations and studies and more to provide you with detailed information upon which to base sound investment decisions and operational strategies.
Featured Product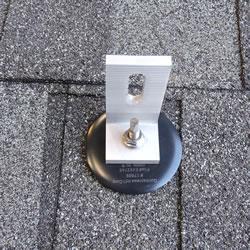 SolarRoofHook's Low Profile QuickBOLT with Microflashing™ is the industry's affordable, UL Certified Asphalt Shingle mounting system. The Microflashing™ is compressed by the collar on the bolt to create a water-tight seal. With an installation time of less than one minute, the Low Profile QuickBOLT allows installers to complete more jobs.