Waxman Industrial Services Ltd., the fastest growing recycling company in Canada, announced yesterday that their 87,000 sq. ft. commercial rooftop, located in Burlington, Ontario, will be used to host a 500kW rooftop solar energy park.
The solar energy system, scheduled for construction in Spring 2011, will generate enough clean energy to power approximately 100 local homes, while offsetting enough harmful carbon emissions equivalent to retiring 1500 cars from the road.

The project plans were on display today at the company's new Harvester Rd. facility, where City of Burlington's newly appointed Mayor, Mr. Rick Goldring, delivered a commemorative speech to several members of Toronto's business community, acknowledging CEO and President, Aaron Waxman's successes and abilities in combining the preservation of the environment with corporate business.
A presentation on display at the event indicated that commercial real estate giant Cushman & Wakefield Ltd. also played an intricate role in the landmark project. Under the agreement brokered by C&W, Toronto based, Atlantic Wind & Solar Inc. (OTC:AWSL) will finance, build and operate the rooftop solar energy system, and the electrical power generated will be sold directly into the hydro grid to the Ontario Power Authority, for a total of 20 years.
Mr. Waxman made a point of saying that he hopes that other commercial building owners view the new rooftop solar energy project as an example of how they too may participate in the reduction of harmful CO2 gases. He added that preserving the environment is not only a way for his company to exercise its social- responsibility, but also part of his company's overall business model.
To view plans and CAD renderings of the new solar energy park, please visit: http://scrapcares.com/assets/pdf/Atlantic_ Waxman_Board.pdf
Featured Product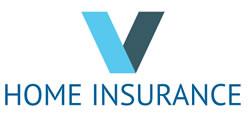 vHomeInsurance.com analyzes home insurance, climate and other environmental factors that impact insurance.