Recent reports indicate thin film is set to continue its impressive growth within the booming PV sector. Thin film industry experts set to meet on March 3-4 in Berlin to discuss how to increase competitiveness and achieve real bankability in 2011
2010 saw the critical moment when thin film overtook crystalline silicon in its internal rate of return, and in 2009 thin film production seized a 20% share of the global PV market with figures for production predicted to reach 30% within the decade.

Enhanced technology is now raising the bar, with efficiency levels of 15% for commercial applications on the horizon. Industry giants Oerlikon Solar announced the launch of their "ThinFab" production for manufacturing thin film silicon modules, which will achieve record breaking production costs of € 0.50 per watt peak (Wp).
But the past 12 months have been far from plain sailing and it is against this backdrop that Thin Film Today announce the launch of the 2011 Thin Film Solar Summit Europe. In 2010, the industry saw the advantages that thin film had been enjoying over its PV rivals diminish. Increased supply of natural resources sent crystalline silicon prices tumbling, and thin film manufacturers are playing catch-up in R&D and production. Analysts point to the financial concerns and reservations over the track record of the technology as reasons that the flow of investment into the sector has been stemmed.
Turbulence in the global economy, coupled with uncertainty in incentive schemes, has dramatically limited funding opportunities. Experts predict that meeting ambitious energy targets and matching supply with demand will simply not be possible without the confidence of investors.
Now in its 3rd year, the event will provide attendees with the knowledge and contacts needed to maximise competitiveness. Industry insiders suggest that 2011 will be a make-or-break year for thin film businesses, so seizing opportunities will be critical.
Key topics to be discussed at the summit include how to overcome the price pressure of crystalline silicon (led by Schott Solar, Calyxo, Global Solar and Gehrlicher Solar), achieving the twin goals of higher efficiency and lower costs (with presentations from Kaneka Belgium, Bosch and EMPA) and case studies on getting financed and ramping up (from Solar Frontier, Good Energies and Abound Solar).
The 3rd Thin Film Solar Summit Europe will also provide greater opportunities to meet and talk with renowned industry leaders than in previous years, with pre- and post- conference networking and a drinks party on the evening of March 3rd included in the schedule. The event is set to feature a showcase panel aimed at busting commonly-held thin film industry myths.
Contact:
Matt Carr
Thin Film Today
+44 (0) 20 7375 7248
matt@thinfilmtoday.com
Featured Product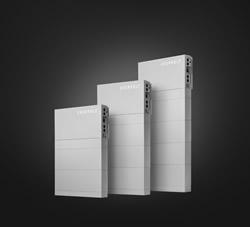 Extract maximum power production from every roof size and shape. HIT® AC Series combines the module efficiency of Panasonic solar panels with the intelligence of Enphase microinverters. A built-in IQ 7X microinverter with Individual MPPT (Module-level Power Point Tracker) tracking helps deliver an all-in-one module that offers design flexibility, reduced installation time, and a higher ROI. Field-replaceable microinverter with no DC wire management required yields lower cost of ownership.