Communications Strategy Group
Denver, Colorado – January 13, 2011 – Ecotech Institute, the first and only college focused entirely on preparing America's workforce for careers in renewable energy and sustainable design, today announced that students are now taking classes in its brand new facility. Located at 1400 South Abilene Street in Aurora, the school has transformed a vacant, large-footprint building into a progressive campus focused on educating future leaders in the ever-growing green landscape. Ecotech Institute launched its first round of classes in July 2010 in a temporary facility and the third quarter commenced last week in the new facility with almost 200 students enrolled.

The building is home to 30 classrooms, 12 state-of-the-art computer and science labs (e.g. electrical, wiring, solar, wind safety, controls, environmental science), studios, student and faculty lounges, a library, and a variety of other amenities.
In addition, the building incorporates energy and resource savings throughout. Some of the sustainable design components of the new campus include:
• Twelve polycrystalline rooftop photovoltaic solar panels with a system capacity of 2.8 kilowatts.
• Integral thin solar technologies embedded into the glass of the front building canopy. This system has a capacity of 9.4 kilowatts.
• Eight small wind turbines mounted on the roof to generate up to 4.8 kilowatts of electricity.
• A Vertical Axis wind turbine that can generate a total capacity of 4 kilowatts.
• Two solar trees, each providing 16.9 kilowatts of electricity, that will generate over 50,000 kilowatt-hours per year of electricity.
• Energy efficient lighting that will reduce energy consumption by 30 percent below standard lighting energy levels.
• Water sense, low-flow fixtures in lavatories.
• Motion sensors and a programmed schedule to limit lighting in unoccupied rooms.
"Beginning courses in our new building marks a tremendous milestone in our evolving growth," says Michael Seifert, president of Ecotech Institute. "This campus embraces what we are most passionate about: access to exceptional education and commitment to the environment."
"Green jobs are in demand in Colorado and around the country and we are pleased to provide top-notch, hands-on education that will deliver graduates to companies that are leading the cleantech sector," Seifert added.
According to the Colorado Cleantech Action Plan, "Cleantech is growing in Colorado and creating thousands of jobs." Citing the Pew Center's report, The Clean Energy Economy: Repowering Jobs, Businesses, and Investments Across America (http://www.pewcenteronthestates.org/uploadedfiles/clean_economy_report_web.pdf), "Between 1999 and 2009, Colorado's cleantech industry grew at an annualized rate of 18 percent, more than twice the rate of the Colorado economy as a whole (8 percent)."
Ecotech Institute, which is accredited by the Accrediting Council for Independent Colleges and Schools, offers seven highly practical degree programs and one certificate program that provide graduates with skills that are highly valued by today's renewable energy employers. The programs include:
• Electrical Engineering Technology, Associate of Applied Science
• Energy and Environmental Paralegal, Associate of Applied Science
• Energy Efficiency, Associate of Applied Science
• Environmental Technology, Associate of Applied Science
• Renewable Energy Technology, Associate of Applied Science
• Solar Energy Technology, Associate of Applied Science
• Sustainable Interior Design, Certificate Program
• Wind Energy Technology, Associate of Applied Science
To learn more about Ecotech Institute, visit www.ecotechinstitute.com. Applications are being accepted now. Financial assistance is available for those who qualify.
About Ecotech Institute
Ecotech Institute is the first and only college entirely focused on preparing America's workforce for careers in renewable energy and sustainable design. Launched in April 2010 in Denver, Colorado, the college offers seven associate's degrees and a certificate program designed by experts in the industry for people seeking careers in the emerging cleantech economy. Ecotech Institute is a division of Education Corporation of America. For more information about Ecotech Institute, visit http://bit.ly/hXSBoJ.
About Education Corporation of America
Education Corporation of America is a leader in the post-secondary career school market with current enrollment of nearly 19,000 students. The ECA website is http://www.ecacolleges.com/. In addition to Ecotech Institute, ECA schools include Virginia College, founded in 1983, a private institution of higher education that offers non-degree and associate's, bachelor's and master's degree programs in the areas of Health and Medical, Business, Information Technology, Interior Design, Computer Design, Culinary Arts, Cosmetology, Nursing and more in eighteen different cities. Virginia College campuses are located in Birmingham, Huntsville, Mobile and Montgomery, Alabama; Jacksonville and Pensacola, Florida; Augusta and Macon, Georgia; Biloxi and Jackson, Mississippi; Charleston, Spartanburg, Columbia, and Greenville, South Carolina; Chattanooga, Tennessee; Baton Rouge, Louisiana; Richmond, Virginia; and Austin, Texas. The Virginia College website is http://www.vc.edu/. Virginia College also offers classes worldwide via the Internet, with student services and admissions facilities in Birmingham, Alabama, and Tampa, Florida. Information about online classes at Virginia College is available at www.vconline.edu. Additionally, ECA operates Culinard, the Culinary Institute of Virginia College, with locations in Birmingham and Mobile, Alabama; Richmond, Virginia; and Jacksonville, Florida. The website is www.culinard.com. ECA also operates Golf Academy of America, with locations in Phoenix, Arizona; San Diego, California; Orlando, Florida; and Myrtle Beach, South Carolina. The Golf Academy website is www.golfacademy.edu.
Contact:
Alicia Hassinger
CSG
Featured Product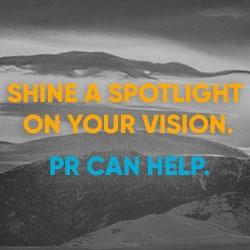 FischTank Marketing and Public Relations provides communications and marketing services to both start-up and established renewable energy companies. We provide media relations, content writing, digital/social media, and other marketing support to companies working in sectors spanning solar, LED lighting, energy storage, hydrogen, battery development and manufacturing, alternative fuels, and more. Our clients have been featured in top tier media including print, online and broadcast.