Electrical Engineering Technicians are Critical for Shifting Power Needs
Denver, Colorado - February 4, 2011 - Ecotech Institute, the first and only college focused entirely on preparing America's workforce for alternative energy careers in renewable energy and sustainable design, today announced growing demand for its Electrical Engineering Technology Program. As research continues to underscore the importance of an overhauled power sector, related job skills will be critical and Ecotech's program is in the forefront for career training.

Ecotech Institute, which is accredited by the Accrediting Council for Independent Colleges and Schools, launched in Denver, Colorado in April 2010 with seven highly practical renewal energy degree programs and one certificate program that provide graduates with skills that are valued by today's alternative renewable energy employers.
According to The 21st Century Electric Utility: Positioning for a Low-Carbon Future, a Ceres Report authored by Navigant Consulting, "The successful 21st century electric utility company will be very different from the utility of the 20th century. To remain competitive, today's utility must respond to the risks and opportunities from climate change, carbon costs, volatile fuel prices, emerging clean technologies, expanding energy efficiency programs, increasing customer expectations and competing third party energy providers. Responding to these challenges will require new core competencies and revised business models for U.S. utilities."
"Ecotech's Electrical Engineering Technology Program is in high demand for its ability to prepare graduates for careers that require highly technical knowledge in the new energy economy," says Alison Wise, Director of Career Services at Ecotech Institute. "For example, as the aging grid moves toward Smart Grid technologies, our students will have the knowledge base to sustain lifelong careers in this changing industry."
This program prepares students for alternative energy careers while focused on the fundamentals of electrical engineering. Ecotech's state-of-the-art laboratories and facilities allow students the opportunity to apply theory and graduates will be well prepared to become electrical engineering technicians.
The Electrical Engineering Technology Associate degree requires 96 credit hours of education. Upon successful completion of this program, students should be able to:
• Apply electrical and electronic theory and related knowledge to design, build, repair, calibrate, and modify electrical components, circuitry, controls, and machinery;
• Perform diagnostic electrical analysis;
• Meet industry standards within the electrical engineering field;
• Apply safety principles; and
• Coordinate a successful job search.
Ecotech Institute also offers the following programs:
• Energy Efficiency Program, Associate of Applied Science
• Energy and Environmental Paralegal, Associate of Applied Science
• Environmental Technology, Associate of Applied Science
• Renewable Energy Technology, Associate of Applied Science
• Solar Energy Technology, Associate of Applied Science
• Sustainable Interior Design, Certificate Program
• Wind Energy Technology, Associate of Applied Science
To learn more about Ecotech Institute, visit http://www.ecotechinstitute.com/. Applications are being accepted now and financial assistance is available.
About Ecotech Institute
Ecotech Institute is the first and only college entirely focused on preparing America's workforce for careers in renewable energy and sustainable design. Launched in April 2010 in Denver, Colorado, the college offers seven associate's degrees and a certificate program designed by experts in the industry for people seeking careers in the emerging cleantech economy. Ecotech Institute is a division of Education Corporation of America. For more information about Ecotech Institute, visit http://www.ecotechinstitute.com/.
About Education Corporation of America
Education Corporation of America is a leader in the post-secondary career school market with current enrollment of nearly 19,000 students. The ECA website is http://www.ecacolleges.com/. In addition to Ecotech Institute, ECA schools include Virginia College, founded in 1983, a private institution of higher education that offers non-degree and associate's, bachelor's and master's degree programs in the areas of Health and Medical, Business, Information Technology, Interior Design, Computer Design, Culinary Arts, Cosmetology, Nursing and more in eighteen different cities. Virginia College campuses are located in Birmingham, Huntsville, Mobile and Montgomery, Alabama; Jacksonville and Pensacola, Florida; Augusta and Macon, Georgia; Biloxi and Jackson, Mississippi; Charleston, Spartanburg, Columbia, and Greenville, South Carolina; Chattanooga, Tennessee; Baton Rouge, Louisiana; Richmond, Virginia; and Austin, Texas. The Virginia College website is http://www.vc.edu/. Virginia College also offers classes worldwide via the Internet, with student services and admissions facilities in Birmingham, Alabama, and Tampa, Florida. Information about online classes at Virginia College is available at www.vconline.edu. Additionally, ECA operates Culinard, the Culinary Institute of Virginia College, with locations in Birmingham and Mobile, Alabama; Richmond, Virginia; and Jacksonville, Florida. The website is www.culinard.com. ECA also operates Golf Academy of America, with locations in Phoenix, Arizona; San Diego, California; Orlando, Florida; and Myrtle Beach, South Carolina. The Golf Academy website is www.golfacademy.edu.
Contact:
Alicia Hassinger
CSG|PR
720-933-8119
ahassinger@csg-pr.com
Featured Product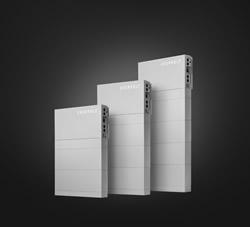 Extract maximum power production from every roof size and shape. HIT® AC Series combines the module efficiency of Panasonic solar panels with the intelligence of Enphase microinverters. A built-in IQ 7X microinverter with Individual MPPT (Module-level Power Point Tracker) tracking helps deliver an all-in-one module that offers design flexibility, reduced installation time, and a higher ROI. Field-replaceable microinverter with no DC wire management required yields lower cost of ownership.