The socio-economic changes facing the North Africa and Middle East region has provided a great opportunity for solar development.
During a recent webinar hosted by MENASOL 2011, Dr Nazar Hassan, Deputy Director of UNESCO Regional Bureau of Science in Cairo advocated that socio-economic instability can be solved by developing clean energy projects.

Part of this strategy involves working alongside the industry with large solar companies such as Abengoa Solar, BP Solar, BrightSource Energy to name a few. It is the collaboration with the private sector that provides significant opportunities for the national economy and people. Dr Walid Deghali, Chief of Energy Section of UNESCWA and Dr Nazar Hassan explained that technology transfer is the key because it clearly results in more job opportunities, increased volume of skilled workers and ultimately improved social stability in the region.
In the WSR2010 report it was stated that 'basic education is not sufficient to create wealth, to address concerns of food, water and energy security, to provide better health services and better infrastructure. For that good science leading to innovation is required.'
As the MENA region enters a new era of political enlightenment, solar companies now have the opportunity to work alongsideside governments, and not only shape the future of the region's energy supply but also to positively impact the socio-economic stability.
Vahid Fouthi, Director of North Africa & Middle East at BP Solar provided the 'industry' perspective during the webinar, and stated that the Middle East is poised from a socio economic perspective to accept solar power generation. All the oil producing countries in the region are beginning to realise it is more competitive to retain the hydrocarbons for future generation and make use of the abundance of solar power. 'Solar is an exciting time in MENA, we are where the oil industry used to be in the 1940's and 50's.'
With the Saudi Arabian government announcing a very ambitious solar plan this statement could not be truer. Last week in a forum held in Riyadh it was announced the national goal is to have 20,000MW of solar generation in the next twenty years. In comparison to other solar markets this would mean averaging1000MW a year, making it even bigger than the German solar market.
It is clear that solar development opportunities in MENA are moving quickly and are providing exciting opportunities for companies to grow their business. The advantage of the MENA market is that is has not shown a dominant player, which means it is a market still up for grabs.
That is why the objective of MENASOL 2011 a 2 day conference on 4-5 May in El Jadida (Casablanca) is to provide senior level executives with critical market intelligence and valuable contacts that will assist businesses to successfully finance develop and build solar projects in MENA to exploit regional and European opportunities. Heidi Hafes, Event Director of MENASOL 2011 said ' In just 3 weeks we will be hosting around 40+ government officials, and 350 senior level executives, to drive solar development in the region. This is a great opportunity for those serious about solar in MENA to actually do business in MENA.'
For more information on MENASOL 2011
Visit: http://www.csptoday.com/solar-conference/
To get access to the webinar recording and slides
Visit: http://www.csptoday.com/solar-conference/webinar
Contact:
Heidi Hafes
Event Director
CSP, CPV, Thin Film Today
+44 207 375 7206
heidi@csptoday.com
Featured Product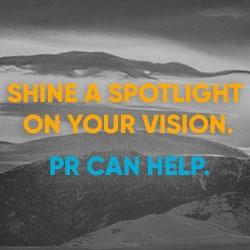 FischTank Marketing and Public Relations provides communications and marketing services to both start-up and established renewable energy companies. We provide media relations, content writing, digital/social media, and other marketing support to companies working in sectors spanning solar, LED lighting, energy storage, hydrogen, battery development and manufacturing, alternative fuels, and more. Our clients have been featured in top tier media including print, online and broadcast.