The Energy Lectures 2011, which takes place at Birmingham's National Motorcycle Museum on 4-5 May 2011, can now confirm an exciting programme of presentations by influential energy experts from the UK and across Europe.
Less than two weeks remain until The Energy Lectures, but there's still time to register your free place. One of the UK's leading energy sector conferences, The Energy Lectures - which has been relocated from Manchester's Lowry Centre to feature alongside the inaugural Energy Show - offers senior managers and specialists a content-rich, two-day programme of lectures.

Speakers from the public sector will be appearing alongside high-level representatives of business and industry. The big names include: Dr John Constable (Director of Policy and Research, Renewable Energy Foundation); Ariel Perez, (Head of Emissions, Citigroup); and Kjersti Ulset (Manager European Carbon Market, Point Carbon).
The most relevant issues in the energy sphere will be up for discussion, with Day One (4 May 2011) focused on purchasing energy, and Day Two (5 May 2011) focused on metering energy and on-site generation of energy. With lectures on UK power market reforms; European emissions prices; Climate Change Agreements and the CRC; and other topics crucial to the sector, The Energy Lectures represents an important opportunity to get insider information.
Shawn Coles, Founder of The Energy Lectures, comments: "With keen business minds like Ariel Perez, a senior figure at Citigroup, appearing alongside luminaries like Dr John Constable from respected independent charity, the Renewable Energy Foundation, The Energy Lectures 2011 are set to provide attendees with high-level sector intelligence."
For the first time, in 2011, The Energy Lectures will be located alongside The Energy Show, a highly-targeted event - sponsored by BIU, npower, The Utilities Exchange and Total Gas & Power - that is focused solely on promoting purchasing, metering and on-site generation of energy.
Book your FREE place at The Energy Lectures by visiting: www.theenergylectures.co.uk
Download the complete programme of speakers:
Day One: http://energy-show.com/The%20Energy%20Lectures%202011%20-%20Day%20One%20programme%20%28Wed.%204th%20May%29.pdf
Day Two: http://energy-show.com/The%20Energy%20Lectures%202011%20-%20Day%20Two%20programme%20%28Thur.%205th%20May%29.pdf


Press Release Supplied by: Content Communications Associates Ltd


FOR MORE INFORMATION PLEASE CONTACT:

At the Client:

Shawn Coles
Managing Director
EDGE BUSINESS MEDIA
T: 01825 732 670
e: shawn.coles@cn-media.co.uk

At the Agency:

Joanna Watchman FRSA - Director
Astrid Hazlewood - Account Executive
CONTENT COMMUNICATIONS ASSOCIATES LTD
www.contentcoms.co.uk
T: 0117 315 5281
e: Joanna.watchman@contentcoms.co.uk or astrid.hazlewood@contentcoms.co.uk

Featured Product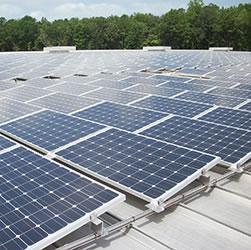 The Power Rail™ Commercial Mounting System is designed with the professional PV solar installer in mind. Both the XD/UD and LD/MD rails feature single tool assembly with the revolutionary patented RAD™ Lock-in-Place bolt for fast and secure module clamping. The high strength marine-grade aluminum rails include an integral wiring channel for securing cables and providing a professional finish.