Urban Green Energy, unveils its Boardwalk street light, a sustainable outdoor lighting solution that operates entirely on wind and solar
NEW YORK, NY, May 19, 2010 - Urban Green Energy (UGE), the leading manufacturer of vertical axis wind turbines (VAWT) and hybrid renewable energy solutions, announced today its newest product, The Boardwalk, a hybrid wind and solar streetlamp. The Boardwalk is the second addition to UGE's line of hybrid wind and solar outdoor lighting, after the successful launch of its Sanya hybrid solar streetlamp in December. The Boardwalk gives customers an elegant and completely off-grid lighting solution that is perfect for parks, pathways, and quaint passageways.

As Urban Green Energy's sustainable solution to elegant outdoor lighting, the newly introduced Boardwalk operates completely on wind and solar energy, just like its predecessor Sanya. Equipped with a 60 watt LED light that is powered by a 600 watt eddy VAWT and a 150 watt solar panel, The Boardwalk's distinguishing feature is its old-fashioned and traditional design, reminiscent of the gas streetlights prevalent at the turn of the last century.
Characteristic of the entire Urban Green Energy line, The Boardwalk maintains the same key features that define the UGE brand. The original eddy, includes a low start-up speed, whisper-quiet operation, and a vertical axis orientation that is able to generate power using winds coming from any direction, a key element in harnessing energy from winds close to the ground. The system has a safe wind speed of more than 120mph (55 m/s) and an engineered lifetime of 20 years. Furthermore, customers benefit by saving money on electric bills and installation costs. The Boardwalk operates entirely off grid with a battery backup system that stores excess energy for future use, while considerable costs are saved during installation because no wires need to be buried to connect the lamp to the grid.
"With our Sanya and Boardwalk, customers are rapidly discovering that off-grid lighting is the most economical way to light roads, parking lots and parks," Urban Green Energy CEO Nick Blitterswyk comments. "Once again we have been able to deliver an attractive and completely sustainable option that is both green and more affordable than the status quo."
The Boardwalk is customizable based on customer preference and has an option to include customized advertising banners for owners to earn extra revenue or display an important message. To learn more about the Boardwalk, visit www.urbangreenenergy.com.
# # #
About Urban Green Energy
Urban Green Energy (UGE) is a global leader in small wind energy and renewable energy systems. With over 100 quality distributors and installations in 50 countries, UGE designs, manufactures, and markets cutting-edge vertical axis wind turbines and hybrid renewable solutions with a track record of high performance, safety, and reliability. UGE-trained representatives can answer questions, supply our products, and provide post-sales support locally, no matter where our customers are located. Distributors interested in joining UGE's global network, should visit www.urbangreenenergy.com to inquire.
Featured Product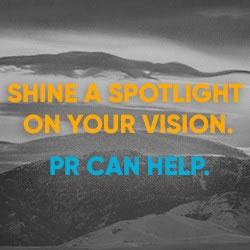 FischTank Marketing and Public Relations provides communications and marketing services to both start-up and established renewable energy companies. We provide media relations, content writing, digital/social media, and other marketing support to companies working in sectors spanning solar, LED lighting, energy storage, hydrogen, battery development and manufacturing, alternative fuels, and more. Our clients have been featured in top tier media including print, online and broadcast.