Albert Fong, Managing Director of Albiasa Solar lifts the lid on what could happen to the CSP industry if crucial planning and design is not seen as a priority
As 100MW+ of CSP projects begin to pass the permitting milestone in the US, the financial risk of large-scale CSP remains high, and as these plants break ground the CSP industry finds itself in new uncharted territory. In a recent podcast with CSP Today, in the run up to the 2nd CSP Plant Optimization Conference & Expo, Albert Fong of Albiasa Solar emphasized the importance of optimizing planning and design methods as key to powering the CSP industry forward.

Albiasa Solar are a leading CSP technology supplier with experience throughout Europe and the United States, and Fong has played a pivotal role in the company's North American operations with experience in the entire solar project value chain from field design engineering, to negotiating PPA agreements.
Fong stressed that "with proper design and planning upfront it allows you to optimize your plant and have a solid surety of what the design will look like". He added that through effective planning and design "you can make sure that you are not underperforming or over-budget, otherwise the economics of your PPA contract won't work".
As we see the construction of 100MW+ plants taking shape in the United States, 2011 is set to be a crucial year for the CSP industry. With this in mind it is fair to say that the CSP Plant Optimization Conference & Expo could not have come at a better time. The objective of this is to develop innovative answers to the main challenges in the design, construction & Balance of Plant engineering of CSP plants.
Event organizer Jack Ahearne said that "large-scale CSP has presented countless technical hurdles and if these are not overcome then the failure of projects being developed in the US would be disastrous for the CSP industry as a whole".
At the event Albiasa solar will address the main challenges in planning & design of 100MW+ plants, looking at:
Plant layout & design methods that will improve efficiency and reduce costs
New generation modelling and how this can be used to guarantee the long-term performance of CSP plants
Evaluate how a site's geographical condition can impact project costs and overall performance
To hear more from Albert Fong from Albiasa Solar on the topic please visit the CSP Today website:
http://www.csptoday.com/optimizationusa/podcasts.shtml
The CSP Plant Optimization Conference & Expo is set to take place on September 7-8 in San Francisco, with over 150+ delegates in attendance. For more details about the event go to the website:
www.csptoday.com/optimizationusa
Or contact,
Jack Ahearne
Global Events Director
CSP Today
jack@csptoday.com
+44 (0) 20 7375 7556
US toll free: 1800 814 3459 ex: 7556
Featured Product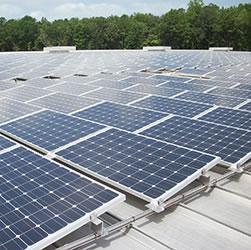 The Power Rail™ Commercial Mounting System is designed with the professional PV solar installer in mind. Both the XD/UD and LD/MD rails feature single tool assembly with the revolutionary patented RAD™ Lock-in-Place bolt for fast and secure module clamping. The high strength marine-grade aluminum rails include an integral wiring channel for securing cables and providing a professional finish.