Fund Accelerates Sungevity's Rapid Growth Highlighted by Recently Announced Expansion to the East Coast and New Partnership with Lowe's
OAKLAND, Calif., August 15, 2011 -- Sungevity, the nation's most innovative, customer-centric solar company, today announced a renewable energy tax equity fund with Citigroup Inc. (NYSE: C) that will support over $50 million of new residential solar lease projects. Citi's commitment comes on the heels of tremendous growth and momentum for Sungevity. In late July, the company formally announced its expansion to the East Coast with the "Rooftop Revolution" marketing campaign and in May, Sungevity announced a significant new partnership with Lowe's, the world's second largest home improvement retailer. Since 2010, the company has raised funds to support more than $120 million in residential solar projects, and has become one of the fastest growing solar companies in the country with a presence in eight states including Arizona, California, Colorado, Delaware, Massachusetts, Maryland, New Jersey and New York.

"Citi's new tax equity fund will support our rapid growth and momentum, including our recent expansion to the East Coast and our significant partnership with Lowe's," said Mac Irvin, Chief Financial Officer (CFO) of Sungevity. "Citi is a valuable addition to our sources of project finance as we look to provide more customers with our easy, affordable solar lease option and spur the mass adoption of solar."
"We are pleased to partner with Sungevity, a company that remains at the forefront of providing innovative and efficient ways for homeowners to maximize energy efficiency through the adoption of solar power," said Jason Cavaliere, director in the Alternative Energy Finance Group at Citi.
Sungevity introduced its proprietary iQuote sales process in 2008 as an easy, efficient means to residential solar adoption. This hassle-free technology enables the use of satellite images and aerial photography to assess customers' roofs remotely and accurately determine the feasibility of future solar installations without a home
visit, saving customers time and money. This innovative process creates a convenient and efficient process for providing binding formal proposals.
The company experienced rapid growth after launching its $0 down solar lease option in 2010 – Sungevity's solar installations grew ten fold from 2010 to 2011. In the first quarter of 2011, Sungevity hired three key C-level executives – Mac Irvin as CFO; Paul Stroube as Chief Information Officer; and social media expert and former head of marketing at LinkedIn, Patrick Crane as Chief Marketing Officer. In late July, Sungevity formally launched its expansion into five Northeast states with the "Rooftop Revolution," the company's first major campaign and a significant step for the industry as a whole in heightening awareness around solar energy. Company data shows that more than 50% of solar lease iQuote requests from prospective customers now originate from Sungevity's five new Northeast markets. In May of 2011, Sungevity and Lowe's forged a significant partnership that set the stage for the mass adoption of residential solar. Sungevity is now in a hyper-growth phase and will hire approximately 200 new employees by the end of 2011, doubling its current headcount.
"Citi is committed to promoting energy efficiency and environmental sustainability both at our own firm and in support of our clients," said Marshal Salant, head of Citi's Alternative Energy Finance Group. "This transaction will help Sungevity provide many homeowners with affordable ways to power their residences with clean, renewable energy."
About Citi
Citi, the leading global financial services company, has approximately 200 million customer accounts and does business in more than 160 countries and jurisdictions. Citi provides consumers, corporations, governments and institutions with a broad range of financial products and services, including consumer banking and credit, corporate and investment banking, securities brokerage, transaction services, and wealth management.
Additional information may be found at www.citigroup.com | Twitter: @Citi | YouTube: www.youtube.com/citi | Blog: http://new.citi.com | LinkedIn: www.linkedin.com/company/citi
About Sungevity.com
Sungevity's online iQuote process and Solar Lease program make it easy and affordable for homeowners to benefit from solar power. Leveraging web-based solar analytics and satellite imagery, Sungevity can provide homeowners with a firm, same day quote without a home visit and provide savings on their electricity bills. This affordability and ease of use, combined with Sungevity's solar social network strategy, is all part of Sungevity's mission to accelerate solar into the mainstream. For more information, visit Sungevity.com
Follow Sungevity Online:
Blog: http://blog.sungevity.com
Twitter: http://twitter.com/sungevity
Facebook: http://www.facebook.com/sungevity
LinkedIn: http://www.linkedin.com/company/sungevity
YouTube: http://www.youtube.com/user/Sungevity
Featured Product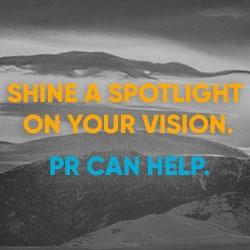 FischTank Marketing and Public Relations provides communications and marketing services to both start-up and established renewable energy companies. We provide media relations, content writing, digital/social media, and other marketing support to companies working in sectors spanning solar, LED lighting, energy storage, hydrogen, battery development and manufacturing, alternative fuels, and more. Our clients have been featured in top tier media including print, online and broadcast.