PV Insider - hear the latest challenges and solutions for improving monitoring and field control for large scale PV plants
With large-scale PV development taking shape in the United States, maximizing the output of utility scale PV plants is vital for developers and utilities alike. The critical drivers for utility scale projects lay in the increasing size of plants, the need to export the majority of the generated energy directly to the grid, and the much higher revenue generation compared to smaller commercial systems. At the same time, the sheer size of new projects has created an increased risk of performance and reliability problems for plant operators. Consequently, comprehensive performance and yield monitoring, and the ability to combat field underperformance, has become a crucial part of optimizing overall output and delivering reliable energy to the grid.

PV insider have been speaking with skytron energy GmbH, a company that specializes in monitoring solutions for large-scale plants, after they announced their official sponsorship of the 2nd Utility Scale PV Plant Optimization Summit this week, 17-18 November in San Jose. Murad Can, Director of Business Development at skytron, was quick to identify the main challenges faced in monitoring and controlling plants as field sizes increase, stating that "quick and precise fault allocation is crucial" as well as "controlling the active and reactive power, in order to contribute to grid stabilization". When asked about the impact of optimized field monitoring and control on projects in the US, Can said that this will "reduce downtime and costs, increase availability and performance, as well as lead to a more stabilized grid by controlling the plant's output".
The 2nd Utility Scale PV Plant Optimization Summit will focus on optimizing PV plant cycle efficiencies, where skytron energy GmbH will be joined by meteo control and Solar Power Technologies. These experts are set to demonstrate the latest solutions in yield monitoring and field control, which will give attendees the opportunity to understand the dynamic behaviour of large-scale plants and how to improve operational performance. Other notable technical sessions come from SunPower – "Operations & Maintenance – Lesson Learned in Utility Scale PV" and Iberdrola Renewables - "Optimizing Plant Layout".
The event is aimed at those looking to optimize plant efficiency and drive down LCOE in utility scale projects, and will bring together leading developers, EPC groups and technology providers throughout the United States. For more information please visit the conference website:
http://www.pv-insider.com/optimizationusa/index.shtml
Alternatively contact event organizer Jack Ahearne by e-mail: jack@pv-insider.com or by phone: +44 (0) 207 375 7556
Featured Product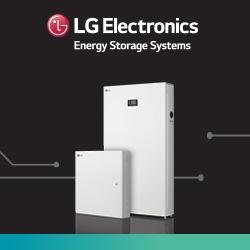 LG Solar is transforming today's solar landscape, offering precision-manufactured and high-efficiency solar panels for homeowners who demand high performance, reliability and consistently strong energy yield from a brand they can trust. LG modules feature outstanding durability, appealing aesthetics and high-efficiency technology, backed by a limited 25-year product, performance and labor (up to $450) warranty. Homeowners who purchase LG Solar modules know they're protected by a diversified global brand.