TEVA Energy Funded for Growth in Large-Scale Commercial and Industrial Solar Heating Markets
Altamonte Springs, FL—December 5, 2011—Today, TEVA Energy and Redshift Energy announced their funding agreement. With Redshift's financial support, TEVA Energy will further expand its reach into the large-scale commercial and industrial distributed solar water- heating markets in key geographic areas. TEVA deploys its proprietary line of cost-effective solar water heating (i.e. thermal solar) technologies in combination with turn-key solutions and sale-of-heat financing (a.k.a. thermal PPA or energy lease).

"2011 has been a remarkable year," explained Remo Eyal, CEO of TEVA Energy, LLC. "Our strong sales growth during a down economy proves the strength of TEVA's unique offering and flawless execution team. Redshift's funding enables TEVA to further increase its growth rate by scaling it's offering to key geographic areas across North America." "We are elated to become an investor in TEVA Energy," said Roger Hruby, CEO of Redshift Energy, LLC. "Remo Eyal has assembled an impressive team. We believe in the TEVA Team and their ability to provide innovative, cost effective solutions and outstanding service to the solar hot water market."
TEVA's cost-effective solar water-heating technologies enable TEVA Energy to provide renewable energy to commercial and industrial businesses at rates below equivalent fossil-fuel energy rates. At its own expense, TEVA designs, builds, and maintains its systems on the client's site, greening their facility. Clients pay only for metered energy, saving money and carbon emissions from day one without risk or capital expense. TEVA primarily services large facilities such as hotels, resorts, hospitals, laundries, and processing plants.
"The Redshift team has been a pleasure to work with throughout the investment process," said Remo Eyal. "Their solar heating expertise sped up the process, but it was their integrity and good-natured cooperation that sealed the deal for us. They're the kind of people with whom you simply want to do business."
Featured Product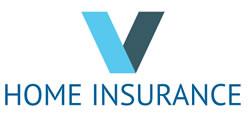 vHomeInsurance.com analyzes home insurance, climate and other environmental factors that impact insurance.