Vista Solar, Inc., a Santa Clara, California based solar PV integrator, recently completed a 305 kW solar system at Airdrome Orchards, Inc., a family owned citrus packaging facility, situated in San Jose, California.
Since it's inception in the 1950's, Airdrome Orchards' business has evolved from prune farming to citrus packaging. Owner John Fumia emphasizes that Airdrome's "ability to evolve and diversify our operation over the years has contributed greatly to our success." Their most recent decision to install solar is the latest in their innovative decision-making process.

Airdrome's brand new large-scale commercial solar installation will offset approximately 90% of the packinghouse's current electricity bill. This system has an estimated savings of over $101,000 in the first year alone. The investment is expected to save Airdrome more than $3.5 million over the warrantied life of the solar panels (25 years).
The system, made up of 952 SunPower modules and 3 Satcon inverters, is estimated to produce 477,953 kWh in its first twelve months of operation. This will reduce Airdrome's carbon footprint by approximately 8,235 tons of CO2 emissions annually. The production is equivalent to the amount of electricity consumed by 68 homes and it eliminates the burning of 38,763 gallons of fuel. The system will not only continually offset Airdrome's carbon footprint; it will offset the facility's electricity costs for at least 25 years.
About Airdrome Orchards, Inc.
In 1916, Italian immigrant James Caviglia bought ten acres of prunes, which wasn't financially viable, so he sold it and bought ten acres of cherries and apricots. In the 1940's and '50's the family bought their first pear orchard and incepted their packaging facility under the name J. Caviglia & Sons. The name was changed in the early 1970's to Airdrome Orchards and they moved away from pear packaging, which was only seasonal, to citrus. Airdrome Orchards has since stayed in the citrus packaging industry, packing their own citrus, as well as for other growers. Airdrome Orchards has remained a proud family business for over four generations.
About Vista Solar, Inc.
Website: www.vista-solar.com
Vista Solar is an award winning Bay Area based solar installation and project development firm. Founded in 2007, Vista Solar is a wholly owned subsidiary of Silicon Valley Microelectronics, Inc. (SVM). SVM, with anticipated annual revenue of approximately $88 million in 2011, is in its 21st year and is the world's largest distributor of silicon products and services for the solar and semiconductor industries. SVM provides essential raw materials to solar module manufacturers worldwide.
Since 2007, Vista Solar has completed over 65 installations throughout Northern California and continues to increase its presence in the commercial solar market. Vista Solar offers all forms of financing including commercial leases and power purchase agreements that offer significant savings to commercial customers with $0 down.
Featured Product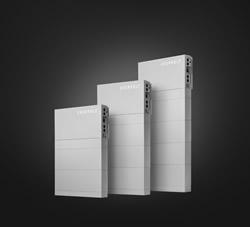 Extract maximum power production from every roof size and shape. HIT® AC Series combines the module efficiency of Panasonic solar panels with the intelligence of Enphase microinverters. A built-in IQ 7X microinverter with Individual MPPT (Module-level Power Point Tracker) tracking helps deliver an all-in-one module that offers design flexibility, reduced installation time, and a higher ROI. Field-replaceable microinverter with no DC wire management required yields lower cost of ownership.