South-East European Solar Exhibition / SEE Solar 28-30 March 2012, Sofia, Bulgaria. Organizer: Via Expo
pvXchange is the leading global B2B trading place for photovoltaic components. The company was founded in 2004 in Berlin, Germany and has activities throughout Europe, the USA, Canada and East Asia.

Since the company's founding in 2004, pvXchange has been offering services for the procurement and sales of photovoltaic components to its customers.
pvXchange has built up an international customer base with more than 8000 solar companies and has to date provided solar modules and inverters with a power of more than 500 megawatt peak to its customers worldwide.
The backbone of the business model is the professional and international sales team which is optimally supported by the up-to-date information and transactions on the pvXchange online platform.
The company adds value through the many years of experience in the photovoltaic market and helps installers and developers make informed purchasing decisions that aid the growth of their businesses.
pvXchange helps its customers purchase the right module and inverter at the right time for the right price.
Contact:
PVXCHANGE GmbH
Moltkestr. 123-131
D - 50674 Köln
Tel. +49 (0)221 80 00 61 - 0
Fax +49 (0)221 80 00 61 - 23
Email: koeln@pvxchange.de
Contact for customers from Bulgaria:
Evgeni Moldovanski
Kay Account Manager Bulgaria
Mob. +49 178 66 58 58 0
Tel. +49 (0)221 80 00 61 - 0
Fax +49 (0)221 80 00 61 - 23
E-Mail:e.moldovanski@pvxchange.com
Skype: moldovanski
.....................................................
Organizer: Via Expo, Bulgaria, T/F +359 32 960 011, 945 459
E office@viaexpo.com | W www.viaexpo.com
Featured Product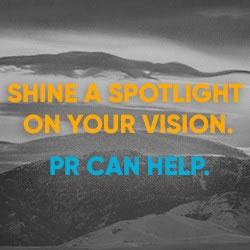 FischTank Marketing and Public Relations provides communications and marketing services to both start-up and established renewable energy companies. We provide media relations, content writing, digital/social media, and other marketing support to companies working in sectors spanning solar, LED lighting, energy storage, hydrogen, battery development and manufacturing, alternative fuels, and more. Our clients have been featured in top tier media including print, online and broadcast.