The new Conergy PM module will not be impacted by any possible tariff decisions
Denver, Colorado, 18 January 2012 – Conergy USA, is introducing the Conergy PM to its diverse portfolio of modules. Manufactured in Europe, the Conergy PM is not subject to any potential tariffs or duties associated with the recent trade complaint against Chinese cell and module manufacturers. The Conergy PM is manufactured by a European contract manufacturer which passes Conergy's rigorous and comprehensive vendor qualification process in order to ensure that the photovoltaic panel meets Conergy's precise specifications.

"With the current uncertainty of the tariff decision, Conergy USA is diversifying its module portfolio in order to support the continued growth of the solar industry and ensure that our customers' businesses do not experience any supply interruptions," stated Donald Chung, Director of Marketing and Product Management. "The new Conergy PM value module will provide our customers an additional module option that is backed by the Conergy name and quality assurance. As with all products that bare the Conergy name, we have brought our R&D, manufacturing and previous field experience to the Conergy PM module."
The 60-cell polycrystalline Conergy PM module will be the latest module in its value module series. Customers can expect the same quality, efficiencies and reliability from the Conergy PM as from the popular Conergy PH and Conergy P modules. Like Conergy's other value modules, the Conergy PM is built according to the company's exacting quality assurances and control standards.
Conergy PM 225P–245P features competitive efficiencies, a positive only power tolerance, and a 10 year materials and workmanship warranty. The PV Wire cables of the Conergy PM are appropriate for both traditional grounded and newer floating array designs. Given its quality, performance, the Conergy PM is suitable for nearly any application...
About Conergy USA
As a full system manufacturer, Conergy Group delivers solar energy systems from a single source and offers all services under one roof.
Through deep-rooted operations in 18 countries, Conergy System Sales sells premium Conergy products to customers in nearly 40 countries worldwide. Conergy supports homeowners, installers, wholesalers and investors in their efforts to "go solar". With local sales activities on five continents, Conergy has close relationships with all its customers. Listed on the Frankfurt stock exchange, Conergy employs more than 1,700 people worldwide. Since Conergy's founding in 1998, it has produced and sold more than 1.5 GW of clean solar power, and developed over 500 MW of solar parks.
Conergy's Solar Large Projects Group manages the planning, financing, installation, monitoring, and ongoing operations and maintenance for turn-key solar projects across the globe. Conergy;s broad project expertise ensures maximum performance from every Conergy power plant..
Through its acquisition of well-established local companies, Conergy began operating as a distributor and project developer in North America in 2005 and currently has five offices, four warehouses and three production sites in the region. In North America, Conergy is both a manufacturer and wholesaler. Conergy manufactures mounting systems in Sacramento, CA. In Ontario, Canada Conergy produces modules and mounting systems that meet local content requirements for the Provincial FIT. Conergy offers innovative products and tailored services to its North American network of system integrators and project developers. Through these activities, Conergy maintains expert knowledge about local market conditions and requirements.
Please contact us if you have any questions or requests.
Featured Product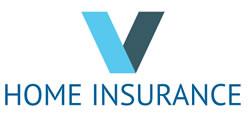 vHomeInsurance.com analyzes home insurance, climate and other environmental factors that impact insurance.