High Initial Costs and Concerns over Quality Dim Market Prospects, but Revenues Expected to Reach $1.92 Billion in 2018
Growth in the European energy efficient lighting market is being driven primarily by European Union legislation to phase out incandescent lamps and other inefficient lighting technologies. Market prospects are, however, being dimmed by concerns over the quality of energy efficient products, as well as their relatively high initial cost.

New analysis from Frost & Sullivan (http://www.buildingtechnologies.frost.com), European Energy Efficient Lighting Market, finds that the market earned revenues of $1.15 billion in 2011 and estimates this to reach $1.92 billion in 2018. While compact fluorescent lamps (CFLs) are currently the major product segment, the light emitting diodes (LEDs) segment is expected to grow rapidly as the technology improves and prices fall.
"The EU's objective of reducing carbon emissions by 20 per cent by 2020 has resulted in the implementation of several directives, including the Directive on Energy using Products (EuP) and the Directive on Energy Performance of Buildings (EPBD), which impose certain energy efficiency standards on buildings and EuPs, including lighting products," states Frost & Sullivan Research Associate Vivek Wali. "This has led to the EU-wide phase out of incandescent lamps and other inefficient light sources."
Energy efficient lamps have a higher initial price compared to less efficient light sources. European consumers also exhibit a preference for the quality and colour of the light provided by halogen and incandescent lamps over that of energy efficient alternatives. These factors have posed a significant hurdle in the wide-scale adoption of energy efficient lighting.
"The high initial price of energy efficient lighting technology is a barrier for market penetration, especially in the price-sensitive residential sector," notes Wali. "Residential consumers, who constitute the largest end-user segment in the lighting market, also prefer the quality of light from incandescent lamps over energy efficient equivalents."
A competitive pricing strategy, along with reliable, high-quality products, is the key to garnering market share in the energy efficient lighting market. Manufacturers need to ensure that their products match the advertised claims of light quality and lifetime.
"While the price of CFLs and LED lamps are highly dependent on market pressures upstream in the supply chain, manufacturers need to assure the quality of their products," advises Wali. "They also need to focus on maintaining competitive prices to gain market share."
If you are interested in more information on this study, please send an e-mail with your contact details to Chiara Carella, Corporate Communications, at chiara.carella@frost.com.
European Energy Efficient Lighting Market is part of the Building Management Technologies Growth Partnership Service programme, which also includes research in the following markets: World LED Lighting Market, European Lighting Equipment Market: Opportunities by Vertical Application Sector and Forecasts and Growth Opportunities in the Total European Lighting Equipment Market. All research included in subscriptions provide detailed market opportunities and industry trends that have been evaluated following extensive interviews with market participants.
About Frost & Sullivan
Frost & Sullivan, the Growth Partnership Company, enables clients to accelerate growth and achieve best-in-class positions in growth, innovation and leadership. The company's Growth Partnership Service provides the CEO and the CEO's Growth Team with disciplined research and best-practice models to drive the generation, evaluation, and implementation of powerful growth strategies. Frost & Sullivan leverages 50 years of experience in partnering with Global 1000 companies, emerging businesses and the investment community from more than 40 offices on six continents. To join our Growth Partnership, please visit http://www.frost.com
Featured Product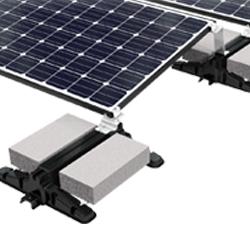 The Power Rail™ Commercial Mounting System is designed with the professional PV solar installer in mind. Both the XD/UD and LD/MD rails feature single tool assembly with the revolutionary patented RAD™ Lock-in-Place bolt for fast and secure module clamping. The high strength marine-grade aluminum rails include an integral wiring channel for securing cables and providing a professional finish.