K2 Energy Solutions Announces Profitability for 2011 as Demand for its Proprietary, High Performance Battery Packs, Modules, and Systems Continues, With More Customers Opting for Lithium Iron Phosphate (LFP) Clean Energy Solutions.
Henderson, NV, Jan. 27, 2012 -- K2 Energy Solutions, Inc.

(K2 Energy), a leading privately held US developer of rechargeable lithium
ion battery cells, modules, packs and systems announced the achievement of
key strategic profitability goals in 2011.
K2 Energy's decision to focus on clean energy storage, implementing its
proprietary lithium iron phosphate (LFP) battery technologies, was validated
during 2011, as more and more customers completed the qualification process
and performed on contract and order commitments which, to the knowledge of
the Company, resulted in K2 Energy becoming one of the first profitable LFP
battery companies in the US.
"We are particularly proud of this achievement, considering our size and the
hurdles to enter the advanced battery market", said Dr. Johnnie Stoker, CEO
and a founder of K2, responding to recent commentaries on the industry. "We
have done this on the merits of our technology and without the massive
government subsidies that our US, Japanese, Korean and Chinese competitors
have received. We will continue to work diligently to provide market leading
energy performance in our products at prices that make using our technology
compelling, while maintaining a sustainable business model."
According to K2 Energy, reaching profitability in 2011 is the result of
revenues increasing year-over-year. The company's impressive growth was
recognized nationally in 2011 by Inc. Magazine, when K2 Energy was named the
79th fastest growing, privately held US company and locally by the
Technology Business Alliance of Nevada (TBAN) as the 2011 Green Technology
Company of the Year.
"We plan to build on this positive momentum as our products continue to gain
recognition and integration into large scale applications. We look forward
to the challenges and opportunities before us in 2012 and expect to be able
to announce new, strategic contracts and design wins as our key customers
enter into routine commercial purchases" Dr.
Stoker concluded.
For more information about K2 Energy Solutions or any of its rechargeable
battery options, visit them at the Electric Vehicle Symposium in Los
Angeles, California, May 6th through the 8th, booth
#931 or online at www.k2battery.com.
Featured Product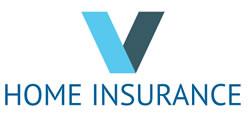 vHomeInsurance.com analyzes home insurance, climate and other environmental factors that impact insurance.