Solar Power Systems Designed to Generate Enough Electricity to Power Three High Schools, Meeting up to 70 Percent of the District's Electricity Needs
BALTIMORE & BUCKEYE, Ariz.--Constellation Energy (NYSE: CEG) and the Buckeye Union High School District, today announced the completion of an aggregate 4.29-megawatt (DC) solar generation project. Baltimore-based Constellation Energy's retail business owns and will maintain the solar power systems. In return, the school district will purchase and receive all of the electricity generated by the solar panels at a fixed rate from Constellation Energy under a 25-year solar services agreement.

"We're pleased to celebrate the addition of three solar installations in our school district"
Located at three sites -- Buckeye Union High School and Youngker High School in Buckeye, Ariz. and Estrella Foothills High School in Goodyear, Ariz. -- the installations collectively generate enough electricity to power the three high schools, meeting up to 70 percent of the school district's electricity needs.
The installations, which were developed by GV Enterprises and REgeneration Finance and built by CORE Construction, were facilitated, in part, by the Arizona Corporation Commission-approved APS Renewable Energy Incentive Program. This program offers financial incentives, covering up to 40 percent of the installation costs, to customers who add renewable energy systems to their homes or businesses.
In honor of the solar project completion, a celebration and ribbon-cutting were held today at Buckeye Union High School. Students as well as representatives from Buckeye Union High School District, Constellation Energy, APS, GV Enterprises, REgeneration Finance, CORE Construction and elected officials were on hand for the event, including Buckeye Mayor Jackie Meck.
"We're pleased to celebrate the addition of three solar installations in our school district," said Dr. Beverly Hurley, superintendent of Buckeye Union High School District. "This addition will play an important role in meeting the district's electricity needs and will serve as an educational tool for our students to learn about solar energy production."
The solar power systems are comprised of approximately 15,468 photovoltaic panels, located on 29 carport rooftop structures and on two ground-mounted installations. The project is expected to generate more than 7 million kilowatt-hours of electricity per year. Generating the same amount of electricity using nonrenewable sources would result in the release of 3,875 metric tons of carbon dioxide, or the equivalent emissions from 760 passenger vehicles annually, according to U.S. EPA data for the Arizona region.
"Constellation Energy congratulates Buckeye Union High School District for its commitment to renewable energy and is proud to have worked with REgeneration Finance, CORE Construction and APS to make this project a reality," said Michael D. Smith, senior vice president of green initiatives for Constellation Energy's retail business. "Solar as a power-generation source helps schools control operating costs by providing a fixed electricity rate over the long term, while demonstrating to students, faculty and the community the ways that clean energy resources benefit the environment."
Constellation Energy currently owns and operates more than 100 megawatts of solar installations that have been completed or are under construction for commercial and government customers throughout the United States. By structuring its solar projects as solar services agreements or power purchase agreements, Constellation Energy requires no upfront capital from its customers and is able to provide power at a fixed cost that is less than projected market rates.
Commercial customers, universities, school systems, hospitals and government agencies interested in on-site solar installations of 1 megawatt or larger may contact Constellation Energy at sustainable-solutions@constellation.com or 1-877-427-2005.
To watch a brief video about Constellation Energy's solar power systems, please visit: http://www.youtube.com/watch?v=GyaXDmgM55M.
About Constellation Energy
Constellation Energy (www.constellation.com) is a leading competitive supplier of power, natural gas and energy products and services for homes and businesses across the continental United States. It owns a diversified fleet of generating units, totaling approximately 12,000 megawatts of generating capacity, and is a leading advocate for clean, environmentally sustainable energy sources, such as solar power and nuclear energy. The company delivers electricity and natural gas through the Baltimore Gas and Electric Company (BGE), its regulated utility in Central Maryland. A FORTUNE 500 company headquartered in Baltimore, Constellation Energy had revenues of $14.3 billion in 2010.
Featured Product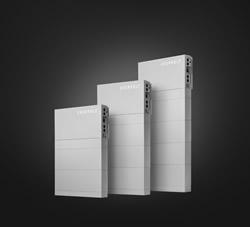 Extract maximum power production from every roof size and shape. HIT® AC Series combines the module efficiency of Panasonic solar panels with the intelligence of Enphase microinverters. A built-in IQ 7X microinverter with Individual MPPT (Module-level Power Point Tracker) tracking helps deliver an all-in-one module that offers design flexibility, reduced installation time, and a higher ROI. Field-replaceable microinverter with no DC wire management required yields lower cost of ownership.