The two-array system is the largest solar project financed through the commercial tax assessment program
Rohnert Park, California -- Stellar Energy, a leading engineering, procurement, and construction (EPC) firm, announced today that it has completed a 1.158 megawatt (MW) solar project at Sonoma Mountain Village. The system was financed in part through Sonoma County's Property Assessed Clean Energy (PACE) finance program and is the largest solar system in Sonoma County to be PACE-financed to date. Sonoma Mountain Village is now able to generate 100% of its electricity needs from on-site solar.

Sonoma Mountain Village's newest solar energy system is composed of two roof-mounted solar electric arrays. It features 4,928 solar modules, 3 Satcon Inverters, and internet-based monitoring to measure and display performance.
Installing the system's large inverters was a logistical challenge requiring special lifts to maneuver and fit into them in a secure, indoor electrical closet. Stellar Energy's crews were able to complete construction on budget and 30 days ahead of schedule, enabling operations to start earlier than initially planned.
"We are proud to help Sonoma Mountain Village and Codding reach their 100% renewable energy goal." said Matt Lugar, Vice President of Sales and Marketing at Stellar Energy. "We are also pleased to now have a large solar array on the roof of the office building where we work, which serves as a showcase for a successfully financed and installed solar project."
"We were delighted to have Stellar Energy coordinate additional solar capacity for our buildings at Sonoma Mountain Village." said Brad Baker, Chairman and CEO of Codding, developer of Sonoma Mountain Village. "Sonoma Mountain Village is the first One Planet Community in North America and has received LEED-ND Platinum status from the US Green Building Council for its project plan. This additional 1.158 MW photovoltaic system allows us to generate 100% of our power needs for the planned community with on-site renewable energy."
The project was a renewable energy industry "first" in being the first privately financed commercial PACE project. The ability of private capital providers to use the PACE finance mechanism to provide long term, affordable funding promises to greatly expand the market for commercial-scale solar. Sonoma Mountain Village worked with Clean Fund LLC, commercial PACE project finance specialists, and the Sonoma County Energy Independence Program to pilot the PACE financing mechanism being adopted by the major programs being rolled out by San Francisco and Los Angeles County.
Economically, the project is expected to save over $200,000 in electricity costs each year. In addition, Sonoma Mountain Village was able to take advantage of Section 1603 of the 2009 ARRA bill, the federal grant in lieu of tax credit, which reimbursed 30 percent of the project's cost, as well as accelerated depreciation of the system and utility rebates.
"We couldn't have asked for a better project to serve as the example for a major industry "first" said John Kinney, CEO of Clean Fund. "Sonoma Mountain Village demonstrates how PACE finance allows renewable energy solutions to make compelling economic sense for commercial building owners today."
About Stellar Energy GP, Inc.
Stellar Energy is a leading solar energy integrator with complete design, engineering, procurement, and construction (EPC) management capabilities. With installations spanning government, education, commercial, and municipal customers, Stellar Energy's portfolio of projects makes the company one of the top solar EPC firms in the nation. Stellar Energy is a subsidiary of Itochu International, Inc., a global trading company. For more information, visit www.StellarEnergy.com or contact Daniel Arendt at dan.arendt@stellarenergy.com, 707-992-3212.
About Sonoma Mountain Village
Sonoma Mountain Village is under development by Codding, an investment holding company with investments in commercial real estate and construction, alternative energy and a subsidiary that develops deeply sustainable mixed‐use communities such as Sonoma Mountain Village. For more information visit www.sonomamountainvillage.com or contact Tina Montgomery, tinam@codding.com, (707) 795‐3550 x138.
About Clean Fund
Clean Fund provides project finance for energy improvements to commercial and industrial properties. Clean Fund uses the Property Assessed Clean Energy (PACE) structure to provide 100%, long term, low interest financing that lets long payback energy improvements make economic sense today. For more information visit ww.cleanfund.com or contact Derek Brown, derek.brown@cleanfund.com, (415) 256‐8000 x102.
Featured Product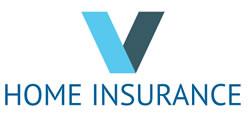 vHomeInsurance.com analyzes home insurance, climate and other environmental factors that impact insurance.